N. Korea 'doesn't care' who US president is, calls for shift from 'hostile policy'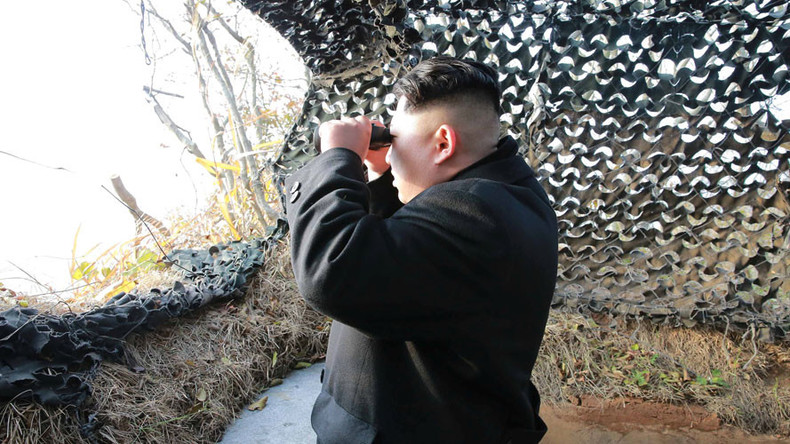 North Korea "doesn't care" who the next US president is, a senior Pyongyang diplomat said during a visit to the UN, following Donald Trump's election victory.
"We do not care about whoever becomes the president of the United States," Kim Yong Ho, director of human rights and humanitarian issues, told reporters after a UN General Assembly committee backed a draft resolution condemning "widespread and gross violations of human rights" in North Korea.
"The fundamental issue here is whether or not the United States has the political will to withdraw its hostile policy toward the DPRK [Democratic People's Republic of Korea]," he said, according to Reuters.
Trump said during a presidential debate in late September that China should invade North Korea.
"You look at North Korea, we're doing nothing there," Trump replied when asked about his policy on nuclear weapons.
"China should solve that problem for us. China should go into North Korea. China is totally powerful as it relates to North Korea."
Chinese Foreign Ministry spokesman Geng Shuang responded to Trump's remarks, saying "China has been making unremitting efforts with all sides concerned to achieve a proper resolution over the [Korean] peninsular nuclear issue, for the purpose of maintaining the peninsular peace and stability and the system of international nonproliferation," AP reported.
Trump told Reuters in May he wanted to talk to North Korean leader Kim Jong-un to stop Pyongyang's nuclear program. Last month, Peter Hoekstra, a former Republican congressman-turned-Trump adviser, said he could not foresee any circumstances in which the billionaire would be in contact with the North Korean leader in the near future.
North Korea has been under UN sanctions since 2006, when the Security Council prohibited the provision of large-scale arms, nuclear technology and related training to Pyongyang.
The totalitarian state is developing its nuclear and missile capabilities, citing a military threat from the US and its Asian allies, accusing Washington and South Korea of preparing for war by holding annual joint military drills.
Russia has strongly condemned Pyongyang's nuclear tests, stressing that the UN Security Council resolutions "must be observed."
Washington and Beijing have been negotiating a new draft Security Council resolution to further punish Pyongyang.
In June, the US and Seoul unveiled plans to deploy a THAAD (Terminal High Altitude Area Defense) anti-missile system in South Korea by the end of 2017.
Beijing strongly objected to the move, saying it would compromise its own capabilities.
Despite growing Russian and Chinese concerns over security in the region, Washington argued that the system would be aimed against threats from North Korea, saying THAAD would keep Pyongyang's nuclear ambitions at bay.
You can share this story on social media: