Twitter suspended CEO's account: @Jack down 700k followers
Published time: 23 Nov, 2016 12:41
Edited time: 23 Nov, 2016 16:00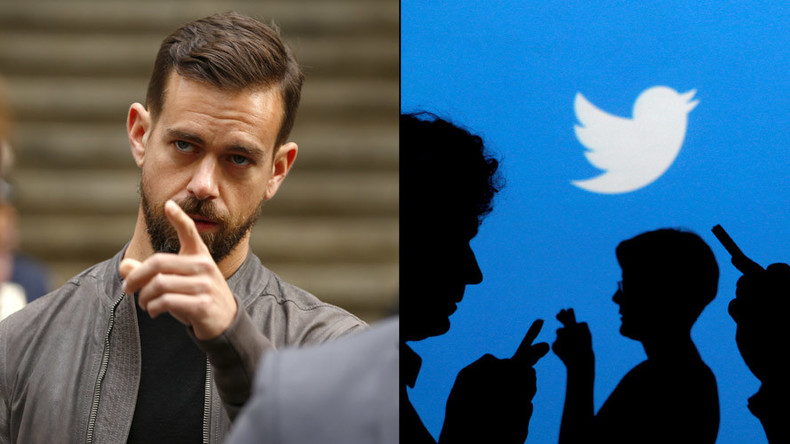 Twitter CEO Jack Dorsey had his Twitter account temporarily suspended for almost half an hour Tuesday evening in what he later described as an "internal mistake".
Online users were quick to notice that the microblogging site co-founder's own account was temporarily out of action, with some suggesting Dorsey was getting a taste of his own medicine.
Last week, Twitter announced an update on its progress in addressing online abuse and suspended the accounts of a number of white nationalists.

READ MORE: Ghostbuster Leslie Jones tweets 'personal hell' of shocking racist abuse, leaves Twitter
The Twitter CEO took to the site once his account was reinstated to confirm that it was temporarily suspended due to an "internal mistake."
Dorsey's followers have been quick to return, however, with the CEO'S following now at a healthy 3.11 million, surpassing his previous base of 3.8 million.
Under Twitter rules an account can be suspended for posting abusive tweets, spam or if there are concerns the security of an account is at risk.
READ MORE: Twitter CEO apologizes after backlash over promotion of white supremacist ad
Dorsey's Twitter and Vine accounts were hacked last July by hacker group Our Mine. The group previously targeted Facebook CEO Mark Zuckerberg and Google CEO Sundar Pichai.