From disgraceful to brilliant: Saudi Prince makes U-turn on Trump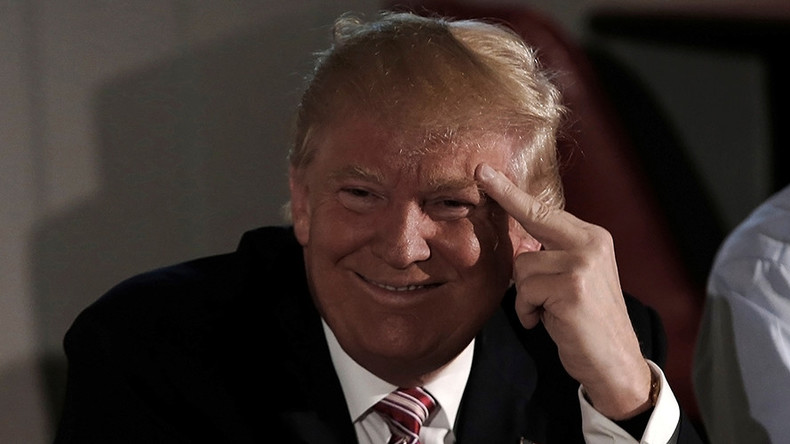 Saudi Prince Alwaleed bin Talal has changed his mind about Trump after his resounding election victory, going from calling Trump a "disgrace" to parsing his "smarts and brilliance," and seeking reassurances that the "Arab world" will remain a US ally.
Prince Alwaleed bin Talal told CNBC on Thursday, that he has already congratulated President-elect Trump. The Prince believes that "things are very okay right now with Mr. Trump" and "all the skirmishes and all the misunderstandings will be soon left behind."
"I did congratulate Mr. Donald Trump publicly by sending a tweet to him, it reached him last night through his daughter Ivanka and it reached him through our common friend Mr. Tom Barrack," Alwaleed told CNBC.
President elect @realDonaldTrump whatever the past differences, America has spoken, congratulations & best wishes for your presidency.

— الوليد بن طلال (@Alwaleed_Talal) 9 ноября 2016 г.
According to Alwaleed, he is already arranging a meeting with Trump.
"Mr. Barrack is already arranging for me to meet Mr. Trump, the President-elect, imminently in somewhere in America, so I think things are very okay right now with Mr. Donald Trump, President-elect of the United States."
"I believe the main reason of Mr. Trump winning is really one word – it was the element of 'change.' I think people in the United States are fed up from the old system of when these two parties continue fighting, in America. I believe this is a world-wide syndrome, not only in the US, but also in Britain – you've seen Brexit, in France how the National Party is getting into the 20-30 percent range. So this is really a word spreading around the world," Alwaleed told CNBC.
"Clearly, the media and Twitter specifically are really a vanguard of being the tool to send their messages to the people," the prince added.
He certainly has a point, since Twitter users promptly reminded the prince of his year-old internet row with Trump, when Alwaleed called the presidential candidate "a disgrace" for his proposition to ban Muslim immigrants from entering the US. Donald Trump, in return, called Alwaleed a "dopey Prince" who "wants to control US politicians with daddy's money."
Read more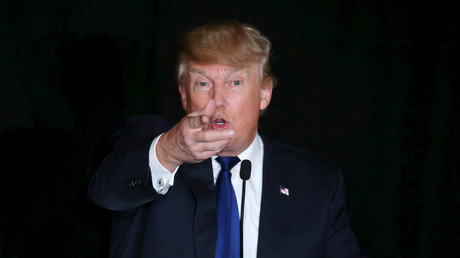 The scandalous proposition seemingly disappeared from Donald Trump's campaign website on Thursday. The prince, among other Muslim leaders, praised this 'decision,' believing it to be a sign of softening on Trump's policies.
"Actually today, if you look at the ABC news tweet around 6 o'clock in the morning, it says that he took out and deleted all his tweets related to immigration of Muslims to the US. So, this was the main cause of my problems with him," Alwaleed told CNBC.
The prince, however, expressed a certain degree of caution towards Trump's future policies, saying that "we [Arab leaders] want to be sure and get some words of assurance from him, that he's going to continue considering the Arab world as being his ally."
"I have no problem at all with him right now and I'm happy to interact with him and I believe this will be the view of many people in the world and leaders in the world," Alwaleed said, adding that all the issues related to "candidate Trump" would disappear when "he takes the reigns."
Alwaleed and others may, however, have jumped the gun, since the links were promptly restored, with Trump's representatives saying it was some sort of "technical glitch."
"The website was temporarily redirecting all specific press release pages to the home page," Trump spokesman Steven Cheung told Reuters.
It remains unclear whether the Prince learned that Trump did not delete any of his tweets or press releases, and whether that would change his opinion of the US president-elect once more.