Abandon ship: Global immigration websites report post-election surge in US traffic (PHOTO)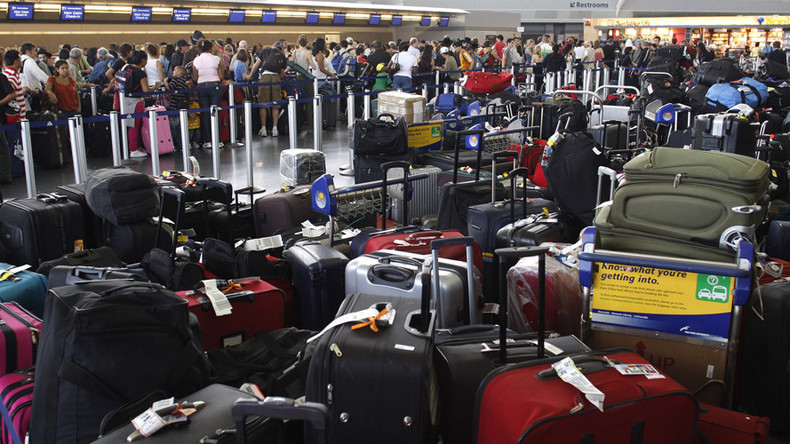 A Donald Trump presidency seems to be a fate too terrible for some US liberals to bear, and a number of immigration offices around the world are reporting increased citizenship queries coming from Americans.
In the hours leading up to the Republican's shock victory over Democrat Hillary Clinton, Canada's official immigration website crashed, presumably due to fears of what a Trump presidency could mean.
Now Canadian officials have confirmed that at least 200,000 people, half of them from the US, were on the site when it went down on election night.
Officials confirm to CBC that 200,000 people, half from US addresses, were on Canada immigration site when it crashed on election night.1/2

— CBC News Alerts (@CBCAlerts) November 10, 2016
According to CBC news, the average traffic for the residency application service is 17,000 people at any given moment.
Figures provided by the Canadian government suggest that US traffic to the site jumped by some 98,300 as news of a Republican victory filtered through.
A week earlier, traffic was 17,000 with average 10% of that from the U.S. Traffic was 12 times normal rate as Trump's victory sank in. 2/2

— CBC News Alerts (@CBCAlerts) November 10, 2016
I do not think trump is going to win. But on the off chance that he does, I'm absolutely packing up my shit and moving to Canada.

— abi (@AbiChristineee) November 8, 2016
A similar surge has been observed in New Zealand residency enquiries, according to reports.
NOPE I'm moving to New Zealand!!! Peace out guys.

— Maddy Cunningham (@maddy0629) November 9, 2016
I'm moving to New Zealand . Don't want to be in the middle of Trump and Putin thank you very much .

— Lydia Jane (@LydiaJane13) November 9, 2016
If Trump wins, I'm moving to New Zealand to live with the kakapos.

— Magical Bird Cody (@birdhism) November 9, 2016
Immigration New Zealand – which offers visas for people to visit, study and work on the South Pacific island – saw web traffic rise almost 2,500 percent in the 24 hours after the US election.
A spokesperson for the government service told Radio NZ that 70,500 visits were from the US, up from the regular 1,500.
"INZ typically receives about 3,000 registrations each month via the New Zealand Now website from US nationals," a spokesperson said on Thursday. "In the past 24 hours, 7,287 registrations have been received from American citizens."
READ MORE: Canadians pledge their own wall to block Trump-fleeing US liberals

A swathe of celebrities have threatened to leave the US if the billionaire reality TV star took office, including writer Lena Dunham, Samuel L Jackson, and Breaking Bad actor Bryan Cranston.
"I'd be an expatriate," Cranston told the Bestseller Experiment podcast, when asked what would happen if Trump won the election. "I would definitely move… it's not real to me that [a Trump victory] would happen. I hope to God it won't."
One avenue for those seeking to jump ship could be a shotgun wedding to Swede Gustav Hallén.
The Stockholm resident is selling his hand in marriage on Ebay to anyone looking to leave the US. But there's a catch, the price is US$50,000.

"Why not move to a better place? Like Sweden," the 30-year-old's online advert reads. "Open for all suggestions female, male and others. Likes long walks and Netflix and chill."
The offer comes with some minor seller warnings, however. Hallén, a surfer, says he has some weather damage and "minor eye problems".
"But overall good physical health and a fine specimen," he adds.