Swiss volunteer firefighters: It's ok to be a bit tipsy when reporting for duty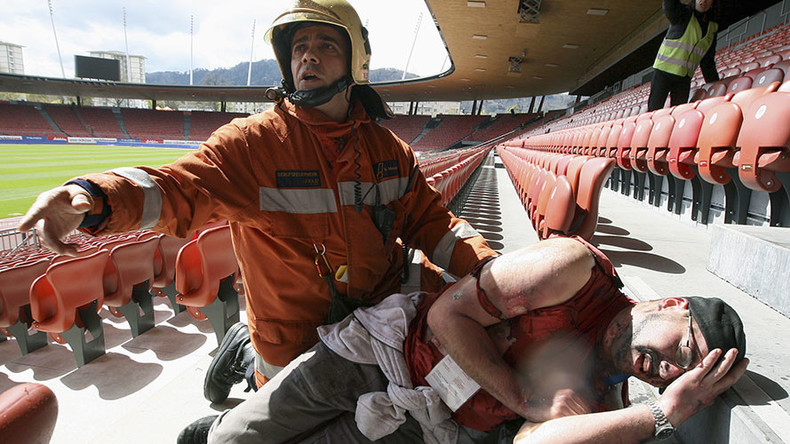 Volunteer firefighters along with other emergency workers operating heavy vehicles in Switzerland will be able to turn up on the job slightly tipsy under new government plans that are due to take effect on January 1.
Those working voluntary in the "blue light" industry who respond to urgent situations will no longer be penalised for being a tad merry so long as their blood-alcohol level doesn't go over 0.50 percent, which is the limit for all other drivers, Reuters reports.
READ MORE: Clown arrested for drunk driving in Alabama (PHOTOS)
Describing the change as "necessary," the Swiss Federal Roads Office said relief organizations are becoming more dependent on those who are not on duty or call.
"The government is addressing the need for the best possible recruitment of personnel in the event they are needed for unexpected rescue operations," FEDRO said in a statement.
The blood-alcohol level currently stands at 0.10 percent for volunteers in the emergency service sector.
Zurich emergency services commander Peter Wullschleger said a full drinking ban still remains in force for all professional firefighters on duty or on call.
He added that the easing of restrictions was aimed at smaller communities where there is a shortage of professional firefighters who then rely on volunteers at short notice.
"With the ban, theoretically it would have been impossible for somebody enjoying even a nice glass of red wine during the Christmas holidays to fulfill their duty in the event of an emergency," Wullschleger told Reuters.
READ MORE: Driving while Periscoping: Drunk woman avoids jail after live streaming her crime