Watch heart-stopping moment pilot forced into nose-down landing (VIDEO)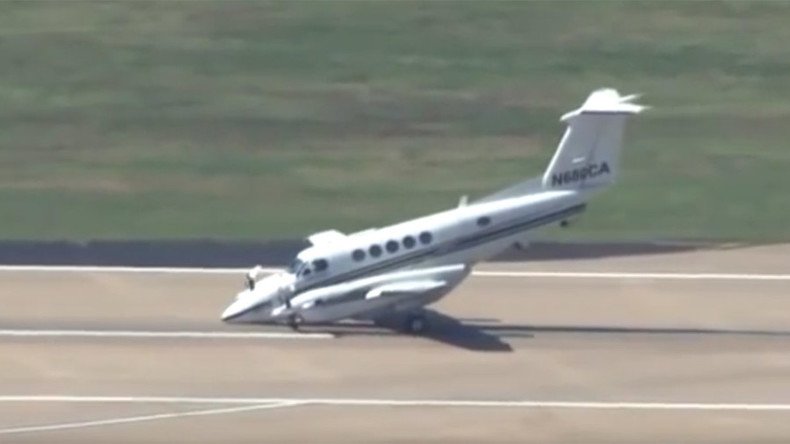 If you're a nervous flyer, then this video may not be for you. When this plane's nose gear failed, the pilot was forced to land in rather dangerous circumstances in Oklahoma City and it makes for tense watching.
Without the plane's nose gear, the term given to an aircraft's landing gear at the front tip of the plane, the pilot of this King Air B200 had use of only its two wheels when landing in Will Rogers World Airport on Wednesday.
This meant that on touchdown, the pilot was forced to tip the plane forward and allow its nose to slide along the runway.
Though the plane landed safely, smoke can be seen rising from the aircraft as emergency services approach and it's understood the aircraft suffered considerable damage during the landing, according to Fox25.
READ MORE: Military contractor jet crashes near Las Vegas after pilot ejects
The pilot was the only person on board at the time and didn't suffer any injuries in the incident.
READ MORE: Plane crashes into house in Illinois (PHOTOS)
WATCH MORE:
You can share this story on social media: