Plane crashes into house in Illinois (PHOTOS)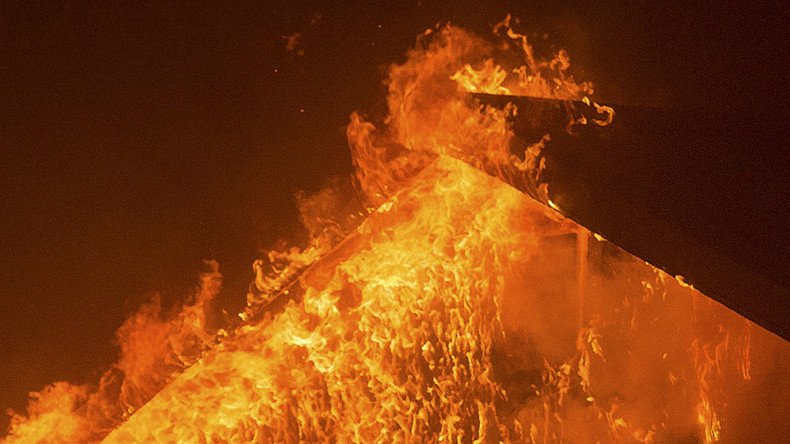 A plane has crashed into a house in Plainfield, Illinois. Nearby residents tweeted that they heard an explosion before the impact into the house.
Firefighters from neighboring Joliet are on the scene in the Brighton Lakes subdivision.
Plainfield is a suburb of Chicago.
The crash occurred around 11:15 in the morning local time, Joliet police told WMAQ.
A charred piece of the plane is lying partly in the street and partly in a driveway, photos by Twitter user @chargers250 show.
"I heard something coming down like a torpedo then a loud crash and a lot of wind," a witness told photojournalist Si Gifter.
There were no immediate reports of any injuries on the ground, and it is unknown how many people were on the small plane, the Federal Aviation Administration told WMAQ.
Residents appear to have used garden hoses to put out the fire of the wreckage.
You can share this story on social media: