Teenage girls shock Russians by posting videos of their torture & killing of domestic animals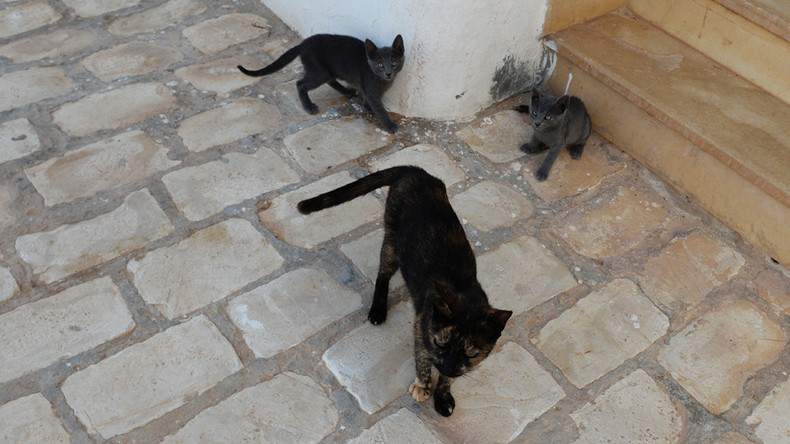 Two Russian teenagers from the Far Eastern city of Khabarovsk have sent internet users into complete shock by posting brutal online content showing how they tortured and killed cats and dogs they took from animal shelters.
The girls posted images and videos online showing the various instruments of torture they used on the animals, including baseball bats, chemical liquids, tongs, and ropes.
Internet users found the place where the girls had carried out their bone-chilling slaughter – an abandoned crematorium in Khabarovsk.
What people found most striking and horrifying, were the cold-blooded conversations between the murdering duo, Alina and Kristina, in which they discussed which victims to kill and what weapons to use in torturing them. One screen shot shows a comment from one of the girls suggesting that they should start killing humans too.
An online petition urging that the perpetrators be found and punished got the police involved. It is a criminal offence to torture animals in Russia.
One of the girls, aged 16, was detained in Novosibirsk and will be escorted back to Khabarovsk under police escort on Friday. The girl was trying to board a flight to Saint Petersburg when the police caught her.
READ MORE: Croydon's Cat Ripper may be keeping animal's heads, tails as trophies

"The girl was on the federal wanted list, but no charges had been filed yet, so our goal was to keep her away from the police station; she's only a teenager. So we decided to place her in our center (the Rassvet minors' facility). At the moment she isn't saying much, or communicating," Olga Potapova, deputy minister for social development in the Novosibirsk region, told RIA news agency.
The mother of the other girl, who is being charged as a witness, filed for slander, telling the police that her daughter is being threatened.