Mysterious 'angel' spotted in South Carolina skies (VIDEO)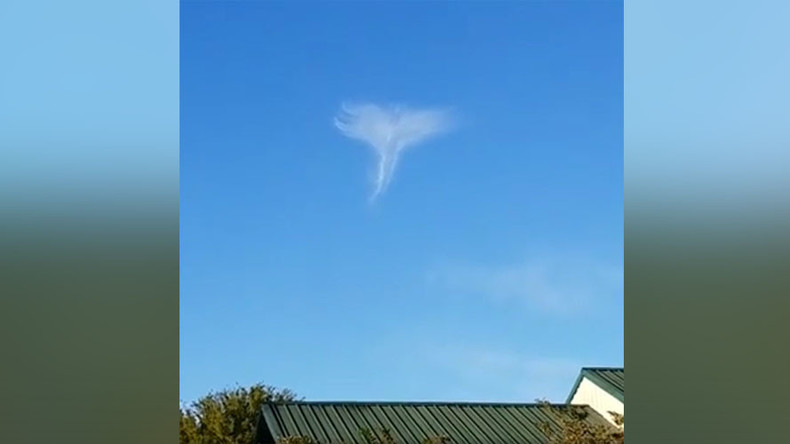 It's not often an angel is spotted in the sky, but a curious onlooker managed to capture what turned out to be a cloud shape of a guardian on Facebook Live.
Cory Hearon filmed the cloud outline in Camden, South Carolina and the live stream has now been viewed more than 7 million times.
In the video, Hearon zooms in on the cloud and can be heard saying, "Nobody would believe me if I didn't do this live, but I want you to look at this cloud in the sky… Check that out… Look at this cloud in the sky. Is that not an angel or what?"
Speaking to Today, Hearon said he live streamed the moment as he didn't want people to think the cloud was fake or altered with Photoshop.
READ MORE: Footage of dead woman's 'soul' leaving body stuns viewers (VIDEO, POLL)
"I almost didn't video it," the 37 year old said. "It was the first time I had seen something that remarkable with my own two eyes."
Because he was so fascinated by the cloud, he said he waited in his car for 45 minutes until the cloud disappeared.
READ MORE: Ghost ship, Grim Reaper or Jesus? Creepy silhouette appears on Lake Superior (VIDEO)
Since the video was posted, Hearon has received messages from across the world and said he is still in awe of what he witnessed.
"It was amazing. That's the only words I can use to describe it."