Ghost ship, Grim Reaper or Jesus? Creepy silhouette appears on Lake Superior (VIDEO)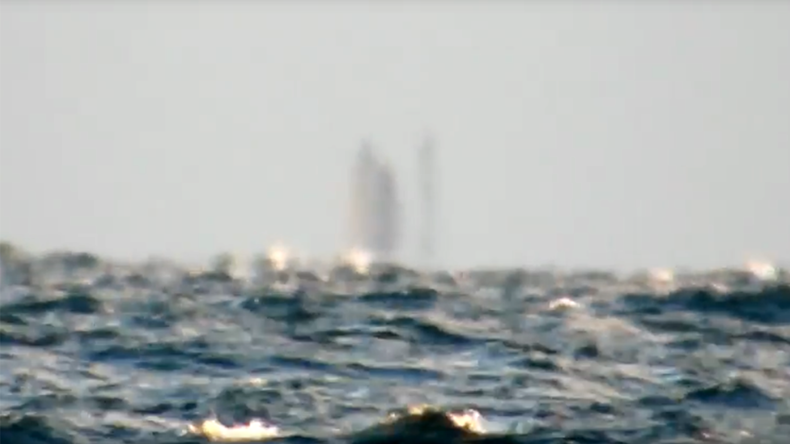 Mysterious footage taken at Michigan's Lake Superior has the internet baffled over what looks like a large ghostly figure walking on water.
Jason Asselin and friends were watching a rainbow at the lake on Saturday when they spotted something strange on the horizon.
The vision resembles a ship or ghostly figure walking on the water. Even as the camera zooms in on the eerie shape, it isn't clear what it is.
"Even if it was a ship, what could be that tall in these choppy waves?" Asselin asks in the video's description.
The area is home to more than 6,000 shipwrecks, according to the Great Lakes Shipwreck museum. The museum estimates about 30,000 lives have been lost in shipwrecks on the Great Lakes.
"Was it a UFO 'Unidentified Floating Object'?" Asselin asked. "Maybe it was the 'Fata Morgana'? Jesus walking on water was suggested too... Crazy!"
Fata Morgana is described as being a large mirage that usually appears just above the horizon, and was once thought to be witchcraft.
The spooky sighting could be explained as being a distant lighthouse, CBS Detroit reports. About nine miles (15km) north of where the video was taken is Marquette Granite Island which has a lighthouse and tower that are a similar shape to the ghostly figure.