'Revolting slug': Parliament condemns Trump with unanimous motion (VIDEO)
Published time: 13 Oct, 2016 11:56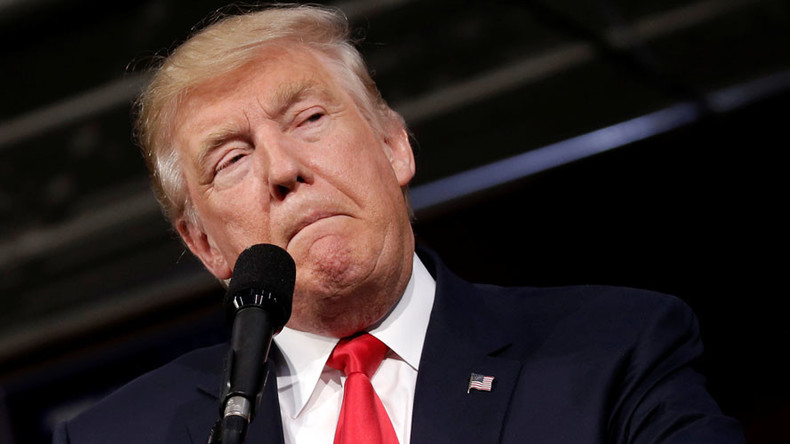 Australia's New South Wales parliament passed a motion condemning Donald Trump and describing him as a "revolting slug."
The motion, presented to the upper house by Greens MLC Jeremy Buckingham on Thursday, came in response to the barrage of accusations of sexual harassment emerging about the Republican presidential nominee in recent days.
It passed without objection or the need for a formal vote. The only uncertainty came when President of the Legislative Council Don Harwin paused to check whether "revolting slug" was unparliamentary language, the Sydney Morning Herald reports.
As the term came from a quote by another person, it was deemed acceptable language.
"[This house] agrees with those who have described Mr Trump as 'a revolting slug' unfit for public office," the motion read. "It's clear that all reasonable and decent people find Donald Trump's behavior obnoxious and that the world is hoping American voters reject his politics of hate."
The motion called to condemn Trump's "misogynistic, hateful comments… about women and minorities including the remarks revealed over the weekend that clearly describe sexual assault."
"It's a great that all sides of Australian politics, from conservatives to liberals to Greens, agree that Donald Trump is a 'revolting slug' and completely unfit for public office," Buckingham said after the motion passed.
This isn't the first time Trump has been described as a slug. Rosie O'Donnell, one of Trump's long-time nemeses, called him an "orange slug."
Other governments have criticized Trump throughout his presidential campaign, largely in response to his December comments about banning Muslims from the US.
A David Cameron spokesperson described his comments as "divisive, unhelpful and quite simply wrong," and France's Prime Minister, Manuel Valls, accused him of "hate rhetoric."
Trump's latest round of bad press stems from a 2005 recording in which Trump boasted about being able to "grab" women "by the p*ssy" and that "when you're a star they let you do it."
Many other accusations have since come to light, including allegations that Trump walked in on Miss Teen USA contestants changing and also that he groped and grabbed other women.
As a result of the revelations, many Republicans have publicly denounced their party's candidate less than a month before the general election.