Amazon pulls 'sexy burka' party outfit after massive backlash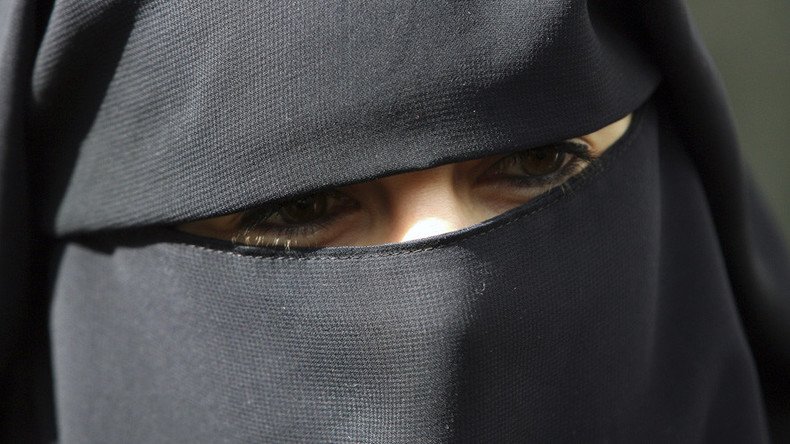 Online retail giant Amazon was forced to remove a skimpy low-cut black dress, complete with veil, advertised on its website as a "ladies sexy Saudi burka Islamic costume," after scores of infuriated users labeled it "racist" and "disgusting."
Online shoppers surfing Amazon's UK website for new ideas for upcoming Halloween dress-up parties stumbled upon the garment on Thursday. The mini-dress priced at £18.99 ($23) is apparently a take on the conservative Arab women's swimwear, except that it barely covers anything but the face, with a niqab leaving only the eyes visible.
Upon making the find, offended users flocked to the item's page to vent outrage, accusing the seller of cultural appropriation, racism, and disparaging the Islamic religion.
"Is this some sort of mockery to the religion?" one of the users asked, while another said "it's not a joke."
"Whoever you are fear Allah," the user added.
"You're all disgusting racists. My culture is not your costume," another offended person wrote in the feedback section.
"A person's culture is NOT a fancy dress costume," yet another angry shopper said.
Amazon UK deleted the "offensive" burka costume following the uproar, announcing that "the product is no longer available." The company issued a statement urging sellers to "follow selling guidelines" and threatening violators with punitive action "including potential removal of their account."
However, while the online store removed the female version of Arab-themed Halloween attire, it did not withdraw the male one, which is advertised by a model whose face was apparently painted brown to complete the "look."
The long-sleeved tunic with headscarf is still available on the website, enjoying generally favorable customer reviews, with few exceptions.
"This is ridiculous. Dressing up like other cultures for the alleged purpose of "having fun" is not okay. Especially when, in a lot of cases, people who buy and wear costumes like this do it solely as a way to make fun of the culture, not as a form of appreciation," Khadijah wrote in his one-star review.
"Stop cultural appropriation," he continued.
This is not the first time Halloween costumes have become the center of heated disputes as the celebrations near.
Last year, US retail giant Wal-Mart sparked outrage by selling an Israeli soldier's uniform for kids and a fake "Arab sheikh" nose.
READ MORE:Colleges are providing costume consultants, flowcharts for Halloween sensitivity
You can share this story on social media: