Colleges are providing costume consultants, flowcharts for Halloween sensitivity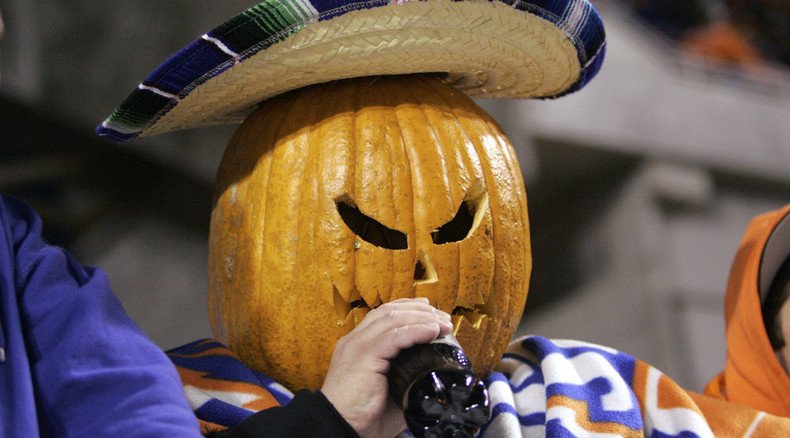 Universities are nipping politically incorrect costumes in the bud this Halloween. Some have put up sensitivity flowcharts and flyers with the phone numbers of consultants students can call to make sure their costume doesn't offend anyone.
"Unsure if your costume is offensive? Don't be scared to ask questions," a State University of New York at Geneseo poster reads, with the contact information of no less than five campus officials listed below.

If that wasn't enough, Geneseo also provided a flowchart to show them the way of inclusive Halloween partying.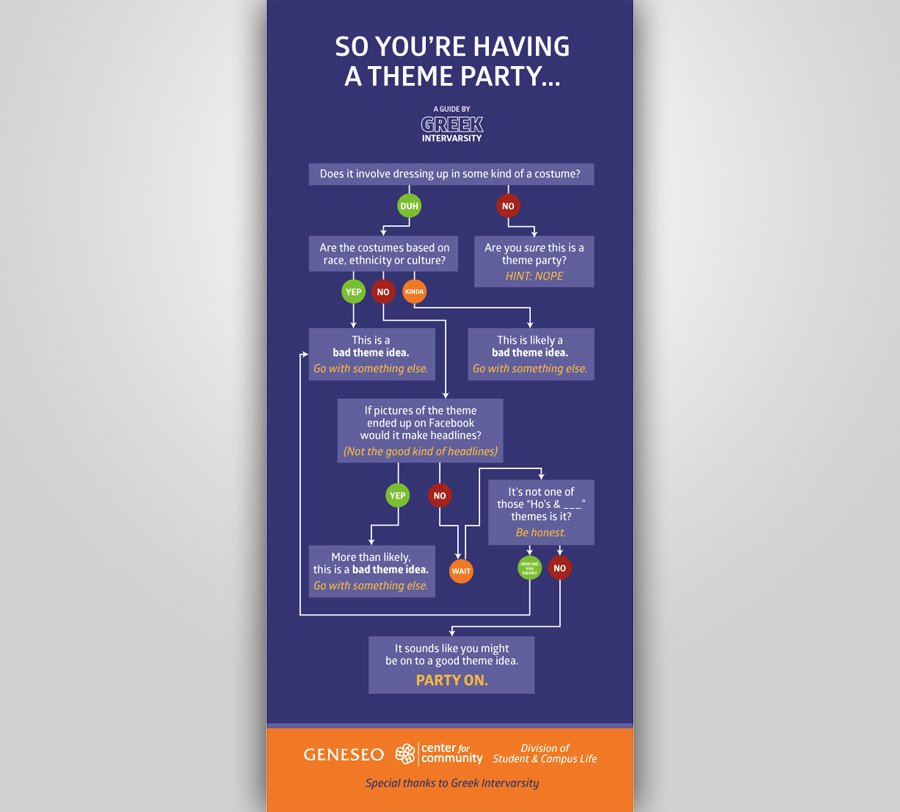 Wesleyan University implemented a similar measure this year to combat insensitivity.
"Check yourself and your friend," the flyer advises, suggesting that students ask if their costumes "mock cultural religious symbols such as dreadlocks, headdresses, afros, [and] bindis" or "trivialize human suffering, oppression, and marginalization."
The famously politically-correct school naturally trumped Geneseo's efforts by providing students with a total of six consultants to contact for help with costume politics.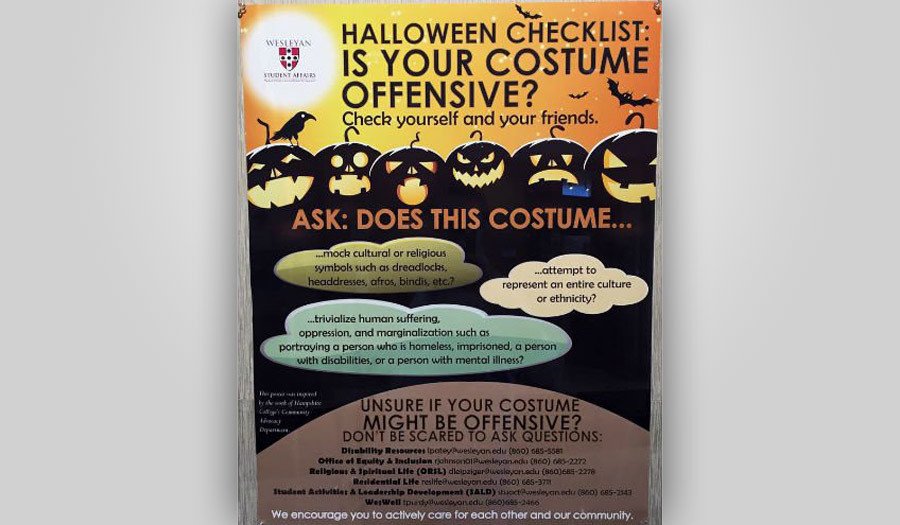 Students at North Carolina State University Students don't get the luxury of consultants, but they still can't be expected to pick a costume without the gentle guidance of the administration. On Tuesday, the school's website put up a page titled 'Making Halloween An Inclusive Experience For All,' which tries to help make sure that partygoers make sensitive costume choices. It advises students not to do anything that would end up on the media or going viral online, saying if students end up making news, "it probably won't be because you've won a costume contest at a bar downtown."
Like Geneseo, NCSU's Division of Academic and Student affairs released a step-by-step guide to help students navigate today's demanding environment of political correctness while getting in the Halloween spirit. It's complete with a color-coded key similar to the US terror alert system.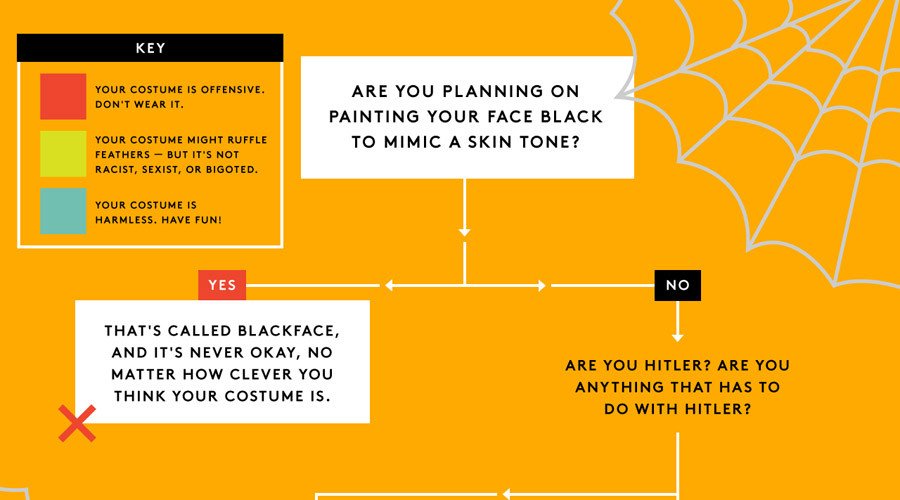 The issue of tasteless costumes is by no means limited to the college campuses. Wal-Mart saw controversy this Halloween season due to selling a child's costume depicting an Israeli soldier complete with embroidered Hebrew characters and a toy Uzi submachine gun.
READ MORE: Customers outraged by Walmart's Israeli soldier Halloween costume
Also featured on the retailer's online store was a prosthetic hooked nose, which was described on the web page as "perfect for an Arab Sheikh."
The company's official Facebook page was flooded with angry comments characterizing the whole situation "offensive" and "immoral" with one of the commenters even suggesting Wal-Mart sell "a Hitler outfit for children as well."
The retail giant bowed to public pressure and discontinued the sale of both of the items.
On Wednesday, social media erupted in outrage over a Northern Ireland costume retailer stocking makeup marketed specifically for being used for a blackface costume.

Halloween HQ bills itself as Europe's leading Halloween store for "all things scary," but activists were horrified by the racial stereotypes that they say the costume encourages.
"While we should not lose our sense of fun, this really is unacceptable," the Race Equality Foundation's deputy chief executive officer Jabeer Butt told RT. "Beyond the racial stereotyping, it also further feeds the idea of black and minority ethnic people being mad or bad or dangerous. I do hope the shop withdraws it from sale."
Halloween HQ told RT that it didn't intend for the product to be racist, and said it has removed the product from its shelves.
"The product was removed from sale as soon as we became aware of the packaging. As you can appreciate we sell thousands of lines of products each Halloween season," a spokesperson for the retailer said.
"This product was bought from an Italian supplier of Halloween accessories. It was bought along with other colors in the range of 'Blue Face,' 'Red Face' etc," the spokesperson added. "It was bought without being aware of the packaging which apparently depicts a Caucasian male with Black face paint on."
You can share this story on social media: