BuzzFeed News hacked: OurMine group carry out revenge attack
Published time: 5 Oct, 2016 15:25
Edited time: 5 Oct, 2016 15:55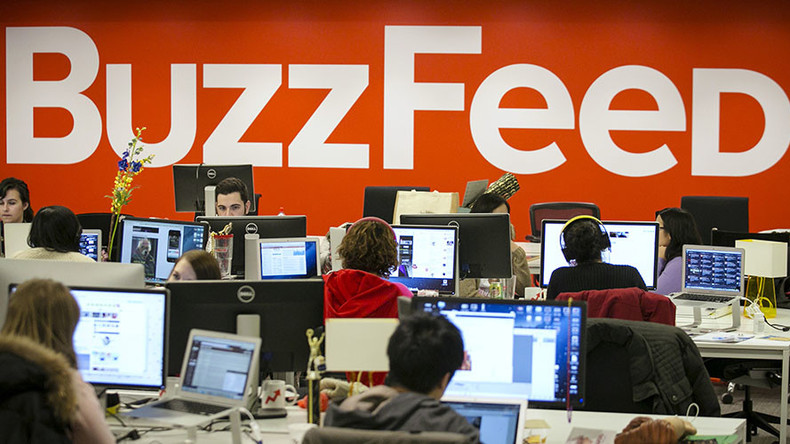 Hacking group OurMine has carried out an attack on BuzzFeed News, claiming it's in retaliation for fake articles on the website about the group. Gaining access to the popular entertainment site, OurMine posted to the site notifying visitors of the hack.
"Hacked by OurMine team, don't share fake news about us again, we have your database," read a message on several posts on the site Wednesday before all being removed. "Next time it will be public. Don't f*ck with OurMine again."
BuzzFeed News acknowledged the hack in a tweet.
The post by OurMine was published under the byline of writer Joseph Bernstein, who published an article claiming the hacking group was the work of a "high schooler in Saudi Arabia who goes by 'Ahmad Makki' on social media."
OurMine has claimed responsibility for hacks in the past, posting to Katy Perry's Twitter account and Mark Zuckerberg's Facebook.
READ MORE: Mark Zuckerberg's social network accounts hijacked by bragging hackers
The group describes itself as 'White Hat' hackers, with no nefarious intentions towards its victims. Instead, it exposes security flaws online.
Technology website TechCrunch has also been a victim of OurMine, having its website hacked in July.
"Hello Guys, don't worry we are just testing techcrunch security, we didn't change any passwords, please contact us," the group posted on the site.
The group also claimed to have hacked into Pokémon Go servers in the same month, leaving players unable to log in. "No one will be able to play this game till Pokémon Go contact us on our website to teach them how to protect it!" it wrote on its website.
Financial services company HSBC has also been targeted by the group which claimed responsibility for a hack of its system in July.
"Hello Guys, today we checked HSBC Bank security , and their website was able to be attacked! , and now we took it down!" it said in a post.