Self-driving Tesla smashes into tourist bus on Germany's autobahn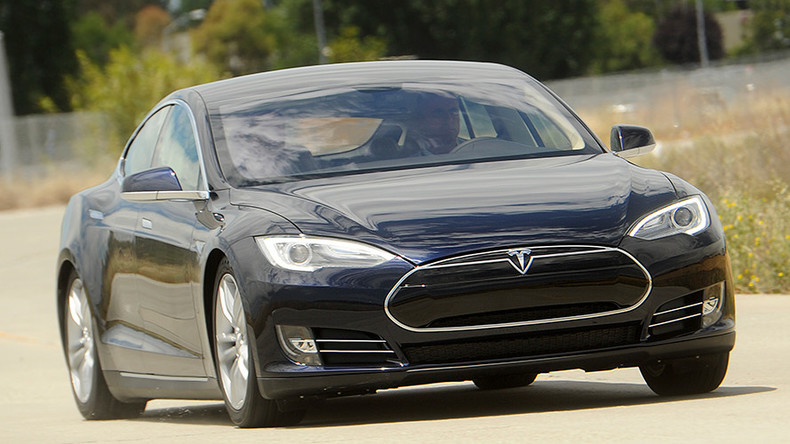 German police are investigating a collision in which a Tesla vehicle, reportedly operating on autopilot, rear-ended a Danish tourist coach on an autobahn outside Hamburg on Thursday.
The car manufacturer denies its self-driving system was to blame for the crash.
According to authorities, the bus had been trying to maneuver into the right lane of the BAB24 motorway when it was hit from behind by a Tesla car belonging to a 50-year-old man from Brandenburg.
"The car driver stated that he had used the autopilot of the car. Why this did not work now has to be reviewed," a Ratzeburg police statement said.
The driver of the car was treated for minor injuries. The cost of the crash, which happened near the town of Ratzeburg, is estimated in the region of €55,000.
However, Tesla says the bus' movement made the collision "unavoidable".
"We have spoken to our customer, who confirmed that Autopilot was functioning properly and that his use of Autopilot was unrelated to the accident," a Tesla statement said, report Reuters.
A spokesperson for the company added: "We can only do so much to prevent an accident."
While the exact type of Tesla car involved is unclear, the latest autopilot software in the Model S allows vehicles to "automatically" steer down highways, change lanes and speed in response to traffic.
The manufacturer, owned by billionaire businessman Elon Musk, claims the technology will increase "the driver's confidence behind the wheel with features to help the car avoid hazards and reduce the driver's workload."
The first fatal car accident involving a Tesla self-driving car occurred in May, when Joshua Brown, 40, was killed in a collision in Florida. The US National Highway Traffic Safety Administration has opened an investigation into the crash between a Tesla Model S and a semi-trailer truck.
The investigation is focusing on the potential role of "any automated driving systems in use at the time of the crash." It came on the back of information provided by Tesla, which suggested the autopilot could mistake bright surfaces for clear road ahead.
According to Tesla, neither the driver of the 2015 model car nor the autopilot recognised the white side of the truck's trailer against a bright sky, so the brake was not applied.
In a blog post the company also warned motorists that the autopilot system should not be seen as a substitute for responsible driving.
"When drivers activate Autopilot, the acknowledgement box explains, among other things, that Autopilot 'is an assist feature that requires you to keep your hands on the steering wheel at all times,' and that 'you need to maintain control and responsibility for your vehicle' while using it."
You can share this story on social media: