Escaped leopard kills 9yo girl, selfie frenzy ensues (VIDEO)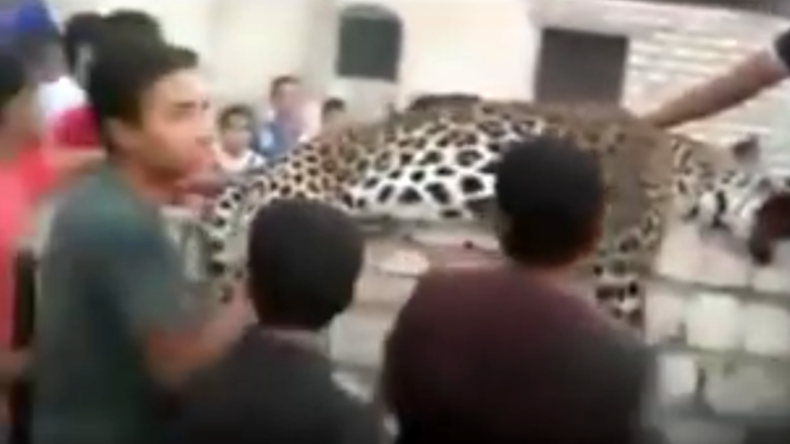 A leopard escaped from a wildlife farm in Egypt and killed a 9-year-old girl but the child's infant brother has survived the attack.
Amany Mohamed Fadeel was carrying her brother home when the wild cat, which had been at large for at least two days, attacked. She died en route to hospital from severe neck injuries.
Villagers from Kafr El-Hamid, south of Cairo, intervened when they found the younger sibling crying on the ground next to his sister and chased the leopard away by throwing stones at it, according to Al Arabiya.
The leopard was eventually shot dead by police after an angry mob attempted to storm the wildlife farm and kill the remaining animals. Disturbing footage has emerged online of children from the village posing for selfies with the dead wild cat.
Despite claiming the victim had wandered onto his farm before being attacked, the owner of the premises was arrested and faces charges in connection with the girl's death.
READ MORE: Tiger mauls woman to death at Chinese wildlife park (VIDEO)

It's believed the wildlife farm had been operating for 10 years and was holding an official licence but local residents are said to have made a series of complaints about it.
Local man Mohamed Masoud said although the compound was supposed to be breeding smaller animals as pets only, some predators were being bred to sell on to zoos while others were being farmed for their hides.