Gamers banned from groping VR women at gaming exhibit (PHOTOS)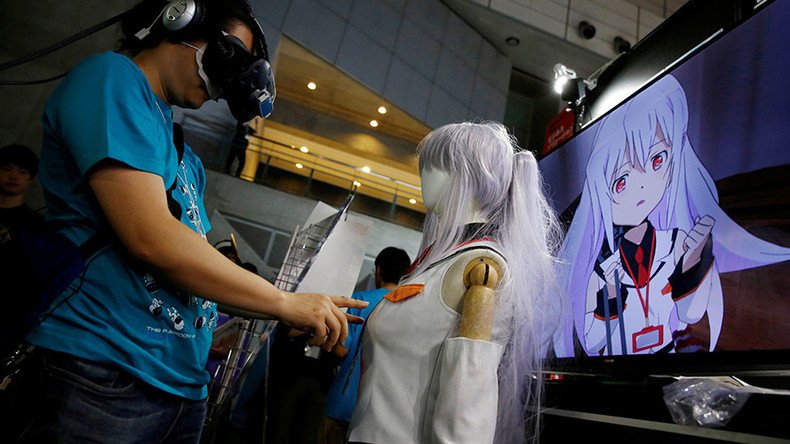 As was expected, virtual reality - complete with virtual girls - is one of the main attractions of Tokyo Game Show 2016, but what was not expected was some male visitors being unable to resist the temptation to grope these virtual women.
The exhibition, which got underway on Thursday, has seen game developers trying to persuade gamers about the exciting possibilities that virtual reality (VR) offers them, but for Japanese developers M2 Co, some people have become a little too excited.
READ MORE: Virtual reality sex suit looks as disturbing as it sounds (VIDEOS)
Their 3D modeling and animation software, E-mote, allows users to create 3D characters and then interact with them. Sounds impressive.
For the Tokyo Game Show exhibit, the company decided to bring along a life size mannequin to demonstrate how it could be animated in real-time once a user wore a set of VR goggles.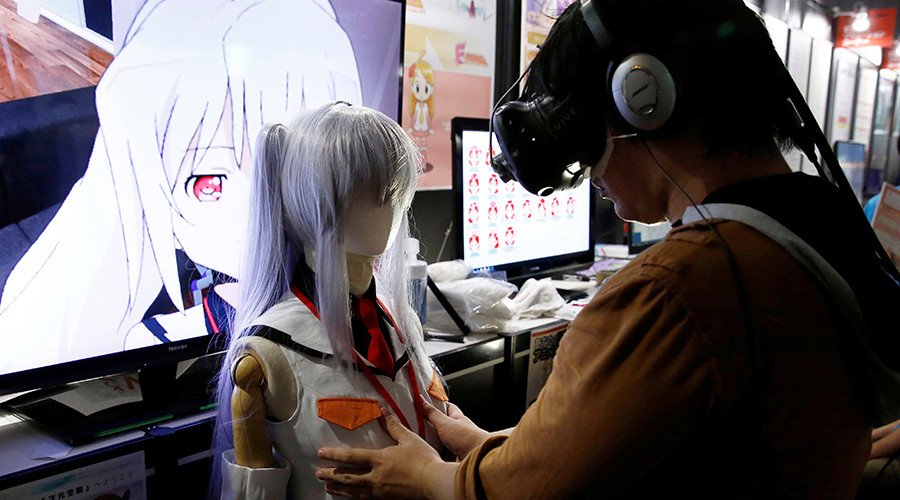 The hands-on display got a little too hands-on, however, with numerous enthusiastic men almost immediately starting to fondle the dummy's breasts, which in the VR world also stirred a reaction from the animated character, although seemingly not an overly enthusiastic response.
"I feel as though I have seen the future,"said Hiroyasu Ando, one of the men who tried the VR set. "It's going to be possible to fall in love with a virtual girl."
READ MORE: VR porn event forced to shut down after too many came early
Organisers were forced to ask the software developer to stop users from touching the mannequin in such a manner, as it was seen to go against the show's intended family-friendly theme.
You can share this story on social media: