Massive 'moon balloon' wreaks havoc in Chinese city after super typhoon hits (VIDEO)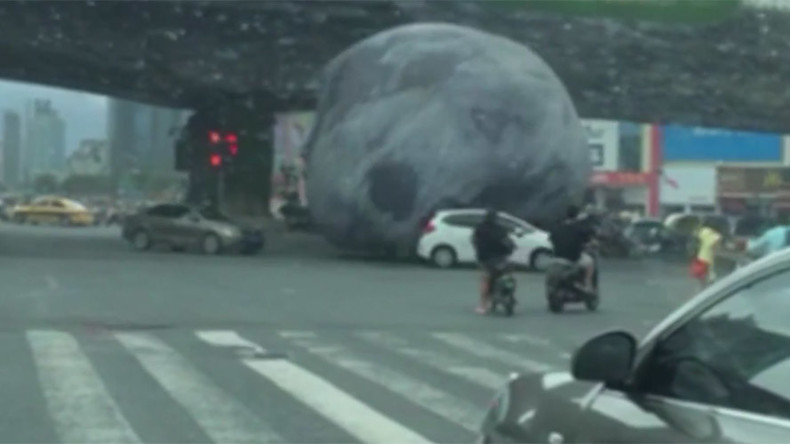 A massive inflatable 'moon balloon' caused havoc after breaking loose on the streets of Fuzhou in China during super typhoon Meranti, rolling over cars and people in its path.
The massive storm made landfall in east China's Fujian Province in the early hours of Thursday morning with gales of up to 173kph (107mph).
The high winds freed a massive 'moon balloon' which got loose in Fuzhou and barrelled around the city, causing havoc for motorists and pedestrians.
The balloon was part of festivities for the city's annual mid-autumn festival which gets underway Thursday.
Meanwhile, three hours south, in Xiamen city, windows were shattered in tall buildings and the city suffered a mass power outage as the typhoon struck.
The Chinese state broadcaster said it was the strongest typhoon to hit that part of the country since local meteorological records began in 1949 and the strongest so far this year anywhere in the world.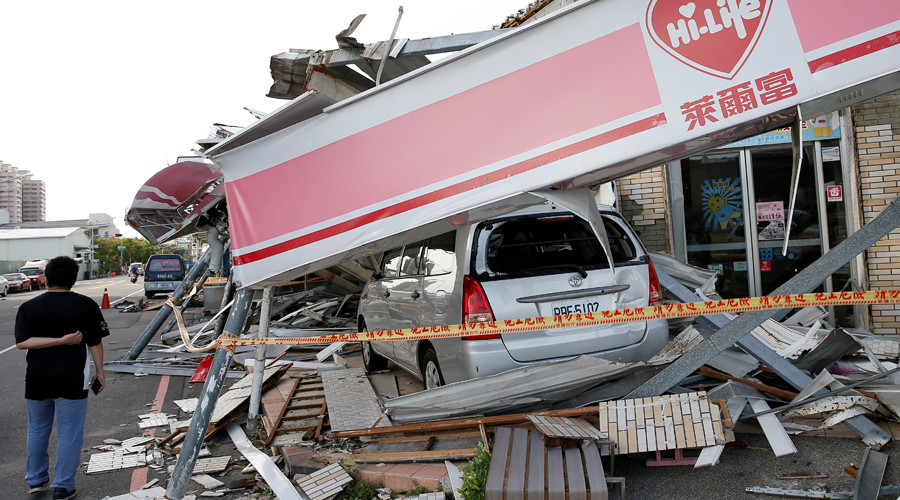 People's Daily China reported waves measuring up to 17 meters in height before the storm even landed.
The high winds lasted around three hours and afterwards the streets of Xiamen were pockmarked with fallen road signs, broken tree branches and shattered glass.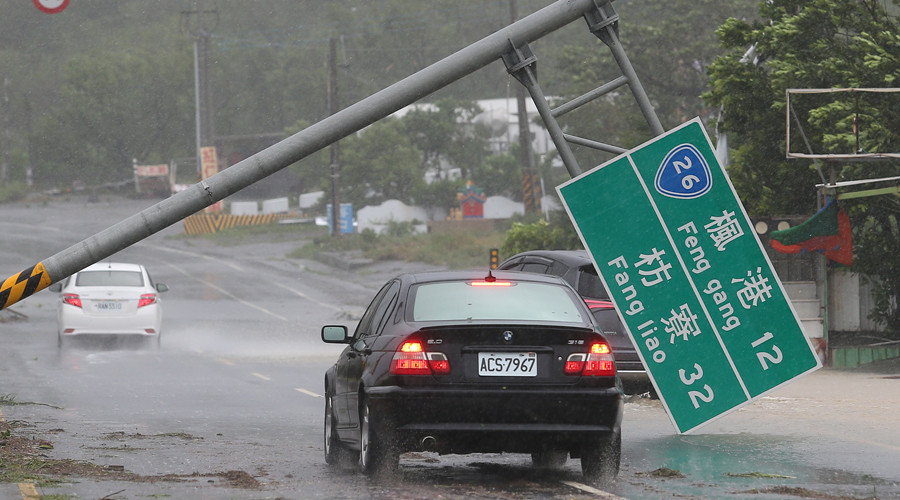 The storm tracker on the website Tropical Storm Risk classified Meranti as a Category 5 typhoon, the strongest classification, as it hit Taiwan, however it has since been downgraded to Category 2.
One person died and 38 were injured in Taiwan as it passed through the southern part of the island on Wednesday.
Despite the dire conditions some people in Taiwan risked venturing outdoors.
The Global Disaster Alert and Coordination System warned the super typhoon could have a "high humanitarian impact" in Taiwan given the vulnerability of the populations in the areas affected.
Meranti is expected to continue to lose strength as it moves further inland in China and up towards Shanghai.