Helmet cam captures mountain biker's death defying desert jump (VIDEO)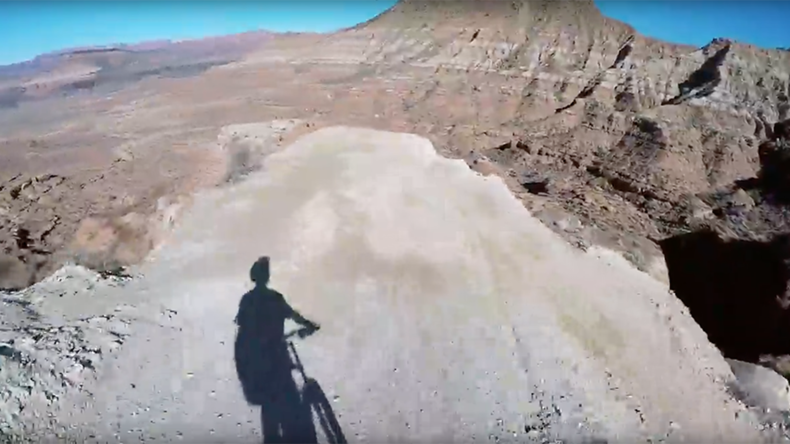 An extreme mountain biker has shared incredible footage of a nerve shredding ride through the Utah desert.
Just before he sets off, Utah native Ethan Nell and a friend discuss their approach to the nail-biting ride. "What are we doing here, Deej?" Nell asks. "We're about to launch this dirt nasty big hip," his friend replies. "Drop it!"
READ MORE: Leap of faith: Dubai base jumper makes blind plunge through clouds (VIDEO)
A 'hip' in biking vernacular is two perpendicular sloping hills that share a corner. Riders jump from one slope of the hip to the other. In the video, Nell hurtles through the unfriendly terrain, constantly gaining speed and momentum, before reaching the aforementioned "dirt nasty" hip and taking off.
He soars through the air for a few gravity defying moments before executing a perfect landing and letting momentum carry him through him to a stop.
Nell's barrelling run through the rugged desert is captured on a GoPro camera mounted to his helmet and the footage is an official selection in the GoPro Awards, the camera company's cash reward recognition for interesting footage.
Previous winners of the awards include the time a squirrel ran off with a camera.