Killer apartment: This London flat comes with its own 'murder room' (PHOTOS)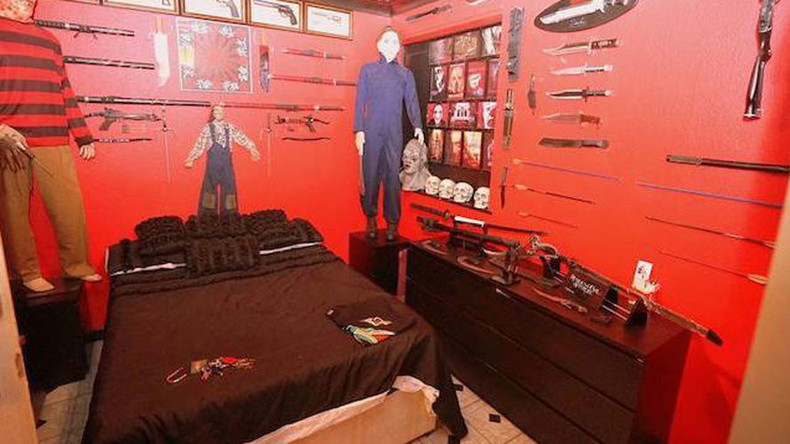 You never know what you might find when viewing a house - damp walls, sinking foundations or even dodgy housemates. One thing you don't expect to find is a murder themed room, but this London apartment has just that.
On first look, this spacious 13 room semi-detached house in Upper Leystone looks like the perfect family home. It ticks all the boxes:
On street parking - Tick
Spacious garden - Tick
Large sitting room - Tick
Six bedrooms - Tick
Murder room - Tick
Yep, that's right, this Victorian property includes what appears to be a murder room. You didn't read that incorrectly.
No explanation is given for the room's decor on the website advertising the property, or whether Dexter lived there at any stage.
It seems a lot of people wouldn't be able to sleep in a house knowing this room was just down the hall, much like Bart Simpson's eerie clown bed.
Not everyone found it weird though. For some, it wasn't the murder room that annoyed them most at all.
@LDLDN The lino floor is the most disturbing thing about that room. Ideal for cleaning up liquids though....

— TonyXBedford (@TonyXBedford) September 9, 2016