Norwegian hairdresser could be jailed for refusing salon entry to woman with hijab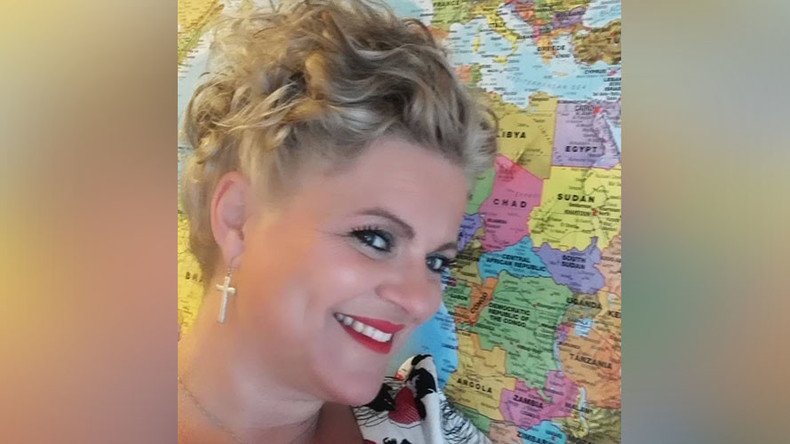 In a landmark case, a Norwegian hair salon owner could be sentenced to six months in jail Thursday, for refusing entry to a Muslim hijab-wearing woman.
Merete Hodne claims the religious headscarf to be a totalitarian symbol of "evil".
Twenty-three-year-old Malika Bayan reportedly went to Hodne's salon in the town of Bryne in October last year to enquire how much it would cost to color her hair, but Hodne told her to leave.
READ MORE: 'It's a high crime area': Woman wearing traditional Muslim clothing kicked out of store
The hairdresser defended her actions, which garnered national media attention, afterwards on Facebook. "I refused to take two hijab-clad ladies in my salon. Do not want evil through the doors where I can decide. Lawful? Maybe not. But we still have freedom of speech?" she posted.
Bayan told TV2 that she found Hodne's treatment highly offensive. "It is disturbing that she treats people this way in a free country. Norway is my country. She talks about that Islam is oppressive to women, but it is she who oppress me," she said.
The hairdresser was served a fine in April for discrimination over the incident, but after refusing to pay, Hodne now faces a court appearance Thursday in the first case of its kind in Norway.
Hodne told Norwegian channel TV 2 that Islam is "evil", comparing the hijab as a symbol to the Nazi swastika. She also claimed that she would be discriminating against her male customers if she had to ask them to leave because the hijab clad woman could not show her hair in front of them while at the salon.
Hodne posted on Facebook questioning why Bayan chose her salon when they are plenty of other hairdressers who would serve her. She also stated in a previous post that she doesn't have customers with "totalitarian symbols like hijab, the ku klux klan outfit or Nazi symbol. And it should be [taken] for granted, without having to write it on the door!"
Hodne, who has reportedly previously been an member of anti-Islam groups Stop Islamisation of Norway, Pegida and the short-lived anti-immigration party Norwegian Patriots, is prepared to appeal the case if she loses.
"I have devoted my life to this. I'm not racist. I am a political activist who fights against Mohammedanism of Europe. It's not Muslims, I am critical of, but the ideology of Islam," she told TV2.
Shoaib Sultan, special advisor tothe Norwegian Centre against Racism, saysthere is no doubt that the salon incident was highly discriminatory and believes it's important the case goes to trial.
The historic case begins Thursday and carries a maximum prison sentence of six months or the court could compel Hodne to pay the fine, if found guilty.
You can share this story on social media: