Micro-recon: US developing autonomous drones to sweep urban war zones (VIDEO)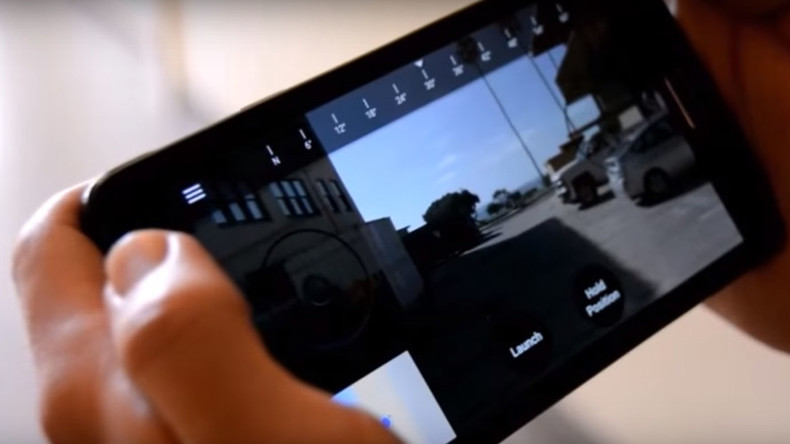 A San Diego tech firm specializing in mini-reconnaissance quadcopters has been awarded a million dollar contract to provide drones that scour urban battlefields and beam back critical information to the US army.
Shield AI's mission statement suggests their flying machines can help solve the "intelligence deficit" that can often mean the difference between life and death for military personnel dropped into densely populated city war zones.
A notice on the US business procurement website, FedBizOpps, reveals the company has recently been contracted by the US Army and Naval Special Warfare Command to work on autonomous tactical airborne drones.
There is little detail in the $1 million contract awarded by the Defense Innovation Unit Experimental (DIUx) - the new tech-focussed outfit tasked with gaining the technological jump on America's enemies - for a nine-month "prototype project in the area of Autonomous Tactical Airborne Drones.
A video sneak peek of Shield AI creations posted on the company website give some indication of their drones' capabilities.
The footage shows a micro drone being launched by tapping the screen of a smartphone, before it maps narrow corridors of a building without a single human operator.
"No remote control, no pilot, full autonomy," Shield AI claim in the clip.
Speaking to Fox 5 San Diego in June, Shield AI CEO, Ryan Tseng, explained that their mini-copters can be flown into an urban area and then used to "plan paths" through that environment.
"Our mission is to protect our service members and innocent civilians with artificially intelligent systems. Basically we are packing all the capabilities of a Google self-driving car into a micro UAV or robot that fits in the palm of your hand," Tseng said.
"So what it does is it flies around and explores places and its mission is to see everything without an operator actually having to control it."
It means the flying robots could be used to search buildings for threats or even non-combatants before airstrikes are launched or soldiers ordered into the area.
You can share this story on social media: