'The Revenant' on a quad bike: Reserve inspector mauled by bear, manages to reach fishing camp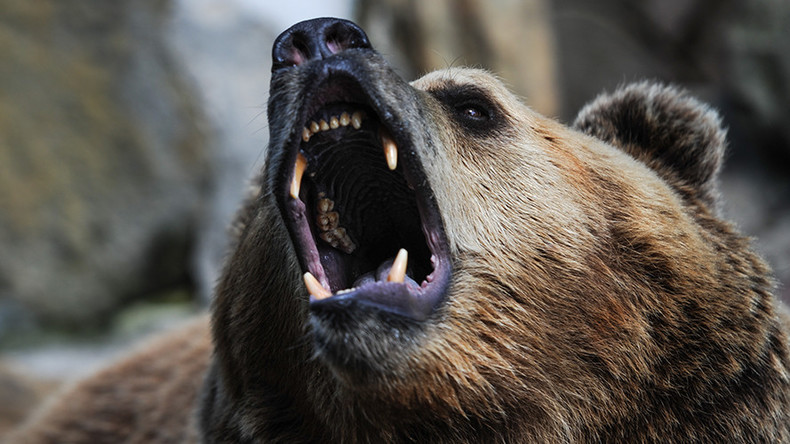 A reserve inspector in Russia's Far East has managed to survive after a bear attacked him as he was was exploring the forestland. He shot the beast but sustained grave injuries, and managed to drive himself to a fishing camp on his quadricycle.
The inspector had been passing through woodland in the Poronaysky nature reserve on Sakhalin island on Saturday evening, when a wild bear attacked him. The man shot the animal with his rifle, but before dying, the bear managed to severely injure him.
Local news reports said that amon the man's injuries were damage to his internal organs, a broken jaw, and mauled arms and legs. He also reportedly sustained brain trauma.
In a state of shock, the inspector drove his quadricycle to the nearest fishing camp. The fishermen called in an ambulance and the man was taken to a central regional hospital.
He underwent a craniotomy and has a coma was induced. The man's wife asked for blood donations online as he requires a blood transfusion.
"He is currently in a critical condition, but he is stable," a hospital source told TASS news agency, adding that the man has also been placed on a ventilator.
READ MORE: Father haunted by scenes from 'The Revenant' kills black bear
Cases like this are not uncommon in Russia's Far East and Siberia. A man was severely wounded after an encounter with a bear in the Zabaikalsky region of Siberia on August 19, and rescue squads had to evacuate a group of tourists from the area. On August 21 a man was killed by a bear near Magadan in Russia's Far East while collecting mushrooms.
According to the regional Ministry of Forestry and Hunting, since the beginning of the season in the Sakhalin region, more than 20 bears have been shot as they pose a threat to people and livestock.