N. Korea leader's doppelganger at the Olympics & loving it (PHOTOS)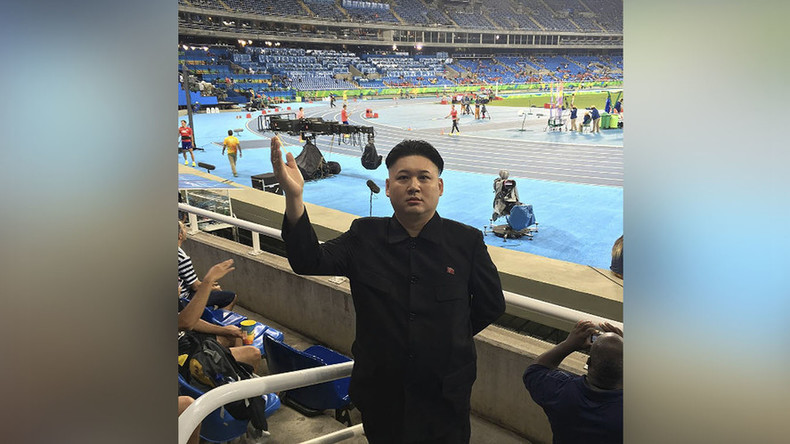 The self-professed "first professional Kim Jong-un lookalike in the world" is sharing his Rio Olympic experience with the world and the pictures have to be seen to be believed.
The supreme leader's lookalike was spotted all over Rio during the Olympic games taking in the sights, immersing himself in the Brazilian culture and keeping a close eye on North Korea's athletic competition, of course.
North Korean athletes are not allowed to visit tourist sights and are banned from mixing with competitors from other countries, reports The Washington Post.
Which, in typical fashion, is exactly the opposite of what the authoritarian (lookalike) got up to.
While living it up with the locals and experiencing all that Rio de Janeiro had to offer, Kim didn't forget his most important task: Checking out the competition.
The leader does love his food, here he is about to sample some Brazilian cuisine.
Never one to turn down a photo-op, Kim took the time to pose with some adoring fans.
A thorough inspection of Brazil's troops was a must… he doesn't look concerned.
Home country or not, Kim was going to make an entrance at the closing ceremony.