Chinese Spiderman: Passerby scales building to save kid from 6th floor plunge (VIDEO)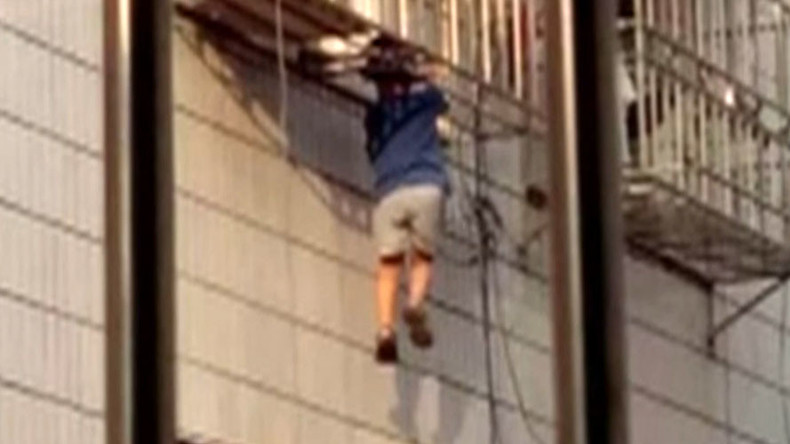 One daring rescuer in China gave comic book hero Spiderman a run for his money by carrying out a risky high-rise ascent to free a young child dangling from a broken balcony.
Danger struck when a child standing on a sixth floor terrace reportedly slipped through the floor of the decking, wedging his head in the guardrail.
However, proving that you don't need to be bitten by a radioactive spider to lend a hand, one passerby put his own body on the line to climb up to the stricken boy – possibly saving his life.
The incident occurred in the southern city of Shenzhen, where the hero's amazing 20-meter climb caused shocked onlookers to stop and film.
Footage obtained by China's CCTV News shows how the man gripped onto the outside of neighboring balconies to scale the building without any safety equipment in order to reach the fallen child.
He then manages to free the boy from the alarming situation by beating the balcony rails with his own fists.
According to CCTV News, the man disappeared before anyone could get his name. The child was reportedly not seriously harmed in the bizarre accident.