Human 'meteors': Skydivers shoot across night sky in Perseids plunge (VIDEO, PHOTOS)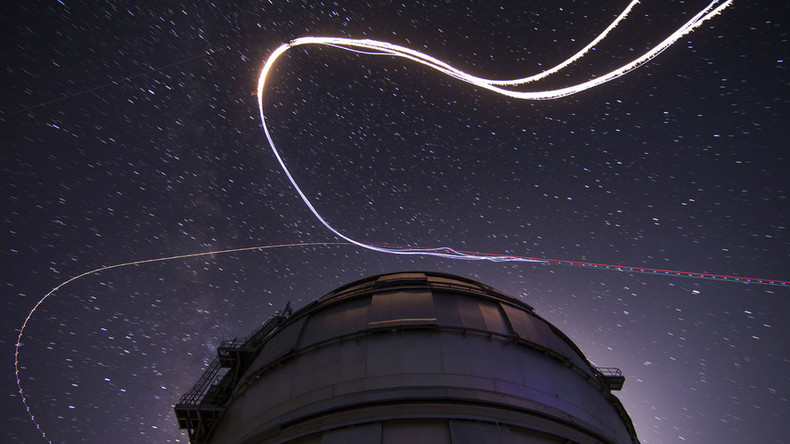 Stargazers watching the spectacular Perseid meteor shower over Spain's Canary Islands got more than they bargained for when four LED-suited skydivers joined the shooting stars for an unforgettable show of lights.
The skydivers performed the stunt in La Palma to coincide with the annual Perseid meteor shower and honor the cosmic fireworks.
Joakim Sommer from Norway, Armando del Rey from Spain, and Marco Waltenspiel and Georg Lettner of Austria jumped in the Red Bull-sponsored stunt from an altitude of 1,800 meters at a speed of 170 kilometers per hour.
They staged their leap over the Roque de los Muchachos Observatory – home to the world's largest optical telescope, the Gran Telescopio de Canarias. The team wore LED wingsuits to create an awesome shooting-star effect that lit up the night sky.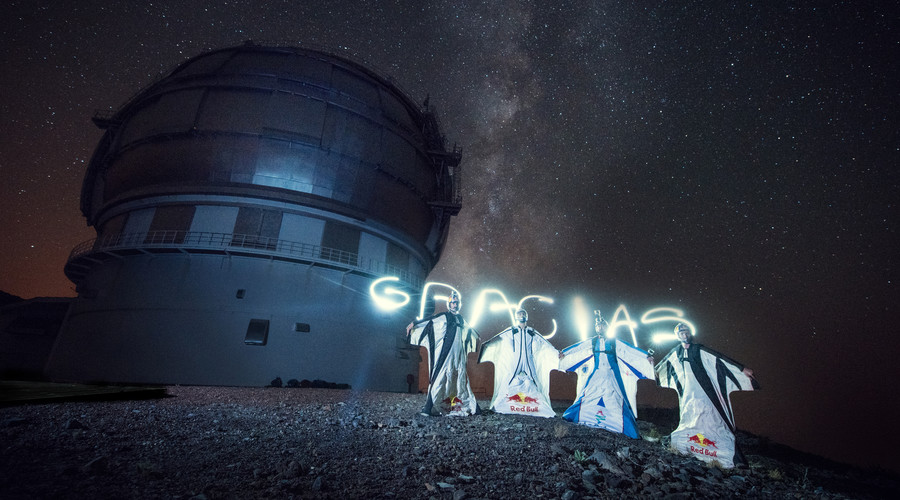 "The experience has been amazing," said Sommer. "It literally felt like I was in a videogame. I was in this black tunnel and there was nothing else besides all those billions of stars in my face.
"It was a really unique visual because you could really feel the speed, but you have no other surroundings," the Norwegian added. "You are just in pitch black; it is like you are out there in the outer space. It's crazy, it was literally crazy."
The dazzling Perseids peaked on the night of August 11-12 with reports of meteors streaking through the sky at a rate of 200 per hour.
This year's celestial fireworks were particularly intense due to a special gravitational pull from Jupiter that increased the number of sky-spanning fireballs.
READ MORE: Peak Perseids: Meteor 'outburst' to illuminate skies tonight with 200 shooting stars an hour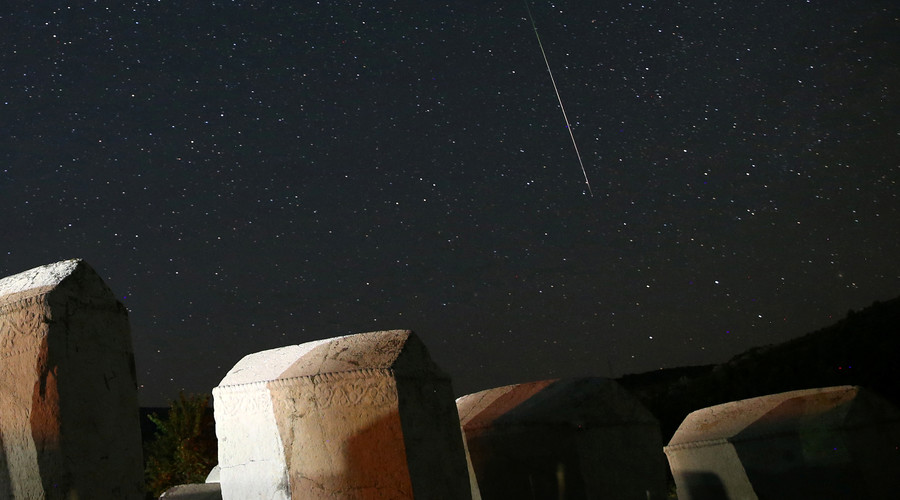 You can share this story on social media: