Peak Perseids: Meteor 'outburst' to illuminate skies tonight with 200 shooting stars an hour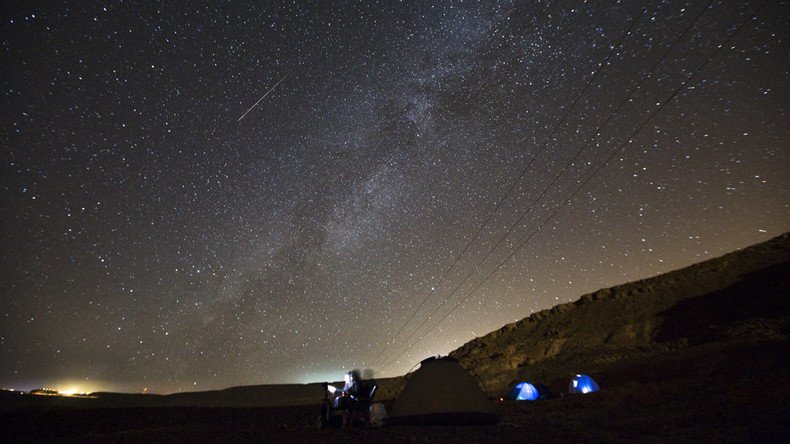 Stargazers are preparing for the annual display of cosmic fireworks set to peak tonight, illuminating skies with a particularly impressive "outburst" not seen since 2009.
This year's Perseid meteor shower is expected to consist of an unusually high number of shooting stars, according to Bill Cooke from NASA's Meteoroid Environments Office.
"Forecasters are predicting a Perseid outburst this year with double normal rates on the night of August 11-12. Under perfect conditions, rates could soar to 200 meteors per hour," he said.
The last Perseid outburst occurred seven years ago and the next one is not expected until 2027.
The reason for this explosion in fireballs can be attributed to Jupiter. Every Perseid meteor is a tiny piece of the comet Swift-Tuttle, which orbits the sun every 133 years. On this occasion Jupiter's gravity has moved some streams of comet material closer to Earth, setting the stage for a dazzling celestial display.
READ MORE: All eyes on the skies: Spectacular Perseid meteor shower about to peak
While the Perseids are set to peak the morning of August 12, the shooting stars have been streaking across the sky since the start of the month and have already been spotted by some lucky starwatchers.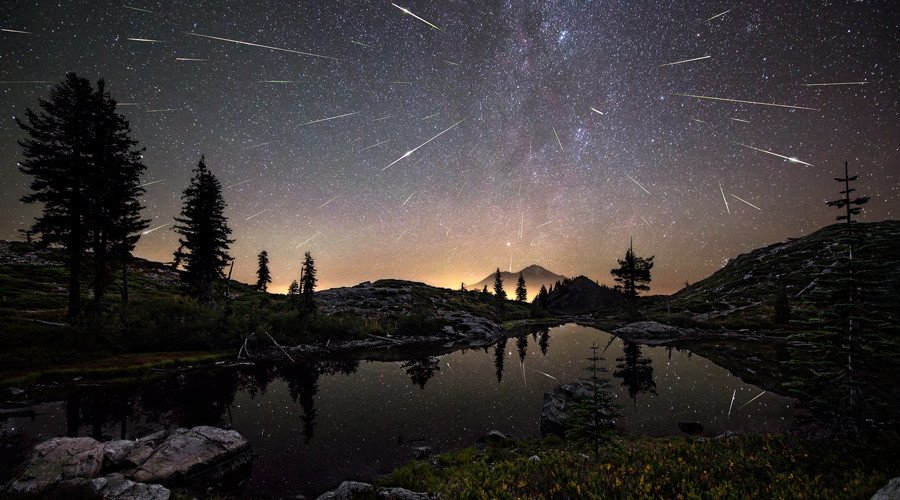 Catch the celestial show
So how can you best witness this phenomenal cosmic dance that's set to light up skies across the Northern Hemisphere?
Experts from NASA recommend abandoning the city and its bright lights and finding the darkest patch of sky somewhere in the countryside.They also warn to be aware of the moon as light reflecting off its surface can be just as detrimental to clear meteor viewing.
The spectacular show is expected to kick off sometime between midnight and dawn on the morning of August 12. Hopeful stargazers are advised to allow up to an hour for their eyes to adjust to the dark, bring some caffeine to keep alert and dress warmly to ensure you don't abandon your star gazing station because of the cold.
Then lie on your back, look up and play the waiting game. If clouds or polluted skies still get in the way, all hope is not lost - a livestream of the meteor shower is available from NASA on Ustream from 10 pm EDT.
You can share this story on social media: