Israeli-Lebanese conflict flares over shared Olympic bus ride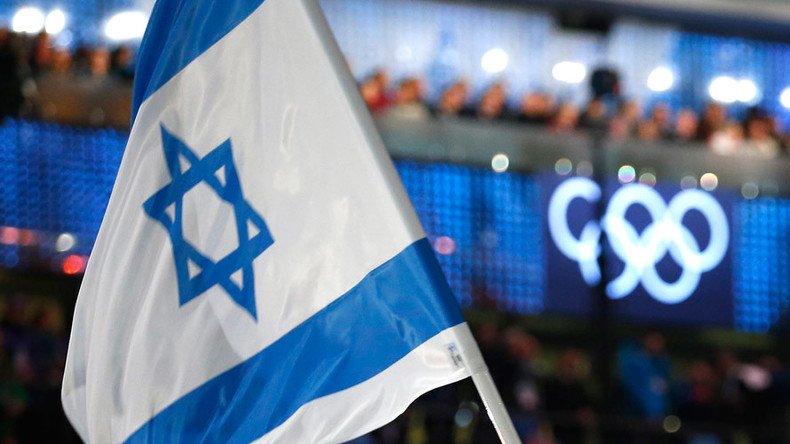 The Lebanese Olympic team has been accused of "disgraceful" behavior over their alleged refusal to share a bus ride with the Israeli team to the 2016 Rio Games opening ceremony. The Lebanese side insists Israelis staged the embarrassing incident on purpose.
The situation allegedly occurred on Friday evening as the Israeli Olympic delegation tried to board a bus heading to the Maracana Stadium. According to an Israeli sailor, Udi Gal, the team had been surprised to find Lebanese delegates inside the bus they were planning to board.
READ MORE: Russian Olympic team fans house robbed during Rio 2016 opening
Given the thorny history of military confrontations between the two states, team Lebanon reportedly slammed the bus door right in front of team Israel's noses, refusing to share a ride with its Mediterranean neighbor.
"The 2016 Olympics – a disgrace!!" Gal said on a Facebook post. "Once the members of the Lebanese delegation realized they were [sharing the bus] with the Israeli delegation, they asked the driver to close the door, with their delegation leader heading [the effort]."
"We insisted that we get on the intended bus, and if the Lebanese don't want [to ride with us], they are welcome to get off," Gal added. "The organizers tried to prevent an international incident and sent us aside to a special [vehicle]."
The Lebanese version of the incident presented by the head of the delegation says that each delegation was arranged a separate bus, with over 250 buses dedicated to transporting the teams from the Olympic village to the opening ceremony.
READ MORE: 2 people shot dead near Rio Olympic venues
"After we boarded Bus 22, which was dedicated to the Lebanese delegation, I was surprised by the Israeli delegation's approaching and wanting to get on the bus with us," Salim al-Haj Nakoula told An-Nahar newspaper. "I asked the driver to shut the door, but the guide who was there with the Israeli delegation prevented him from doing so."
Following the incident, the head of the Israeli delegation to the Rio 2016 games said that it had been the job of the organizers to properly arrange transport, and that the incident could have been prevented.
"The organizing committee saw the rude behavior of the Lebanese delegation head and immediately provided an alternate bus. The behavior of the Lebanese delegation head is in conflict with the Olympic truce," Ynet News reported.
While the Israeli delegation insists that it was the organizers who pointed them to that particular bus, the Lebanese side believes Israelis staged the entire incident to embarrass their country.
You can share this story on social media: