Flight of fancy: Dutchman's China trip to meet online girlfriend ends in 10-day airport wait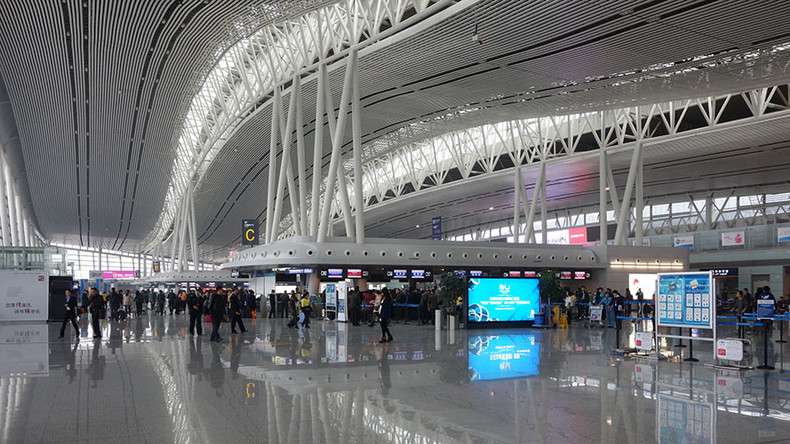 Love hurts, especially for a Dutchman who flew to China in the hopes of meeting his online girlfriend face-to-face, only to be stood up and spend the next 10 days waiting in vain for the woman to show up.
Alexander Pieter Cirk, 41, was hospitalized for exhaustion following his lengthy stay in Changsha Huanghua International Airport, according to CCTV News.
Photos emerged on social media of the heartbroken man looking frail and exhausted as he was wheeled into hospital with an IV in his arm.
Unfortunately, it wasn't a 'Love Actually' moment for the Dutchman, who flew 4,500km for the date.
The 26-year-old woman he was hoping to meet, identified as Zhang by Chinese media outlets, said she initially thought Cirk was joking when he proposed the trip. Even after he sent pictures of his plane tickets, Zhang reportedly didn't take the plan seriously.
"We had advanced our romantic relationship but later he seemed a little callous towards me," Zhang told local media, Mashable reports. "One day he sent me a photo of air tickets abruptly and I thought it was a joke. He didn't contact me later."
When asked why she gave Cirk the cold shoulder, Zhang explained that she'd had her phone turned off as she was undergoing cosmetic surgery in another Chinese city.
The devastated Cirk booked his return ticket to the Netherlands and flew home on Monday after he was discharged from hospital.
Zhang, however, has left the door open for her online relationship and even said she would consider meeting the Dutchman after recovering from her op.
Too little, too late?
READ MORE: 'Dangerous love': China issues comic warning 'handsome foreign boyfriend' may be spy