'Dangerous love': China issues comic warning 'handsome foreign boyfriend' may be spy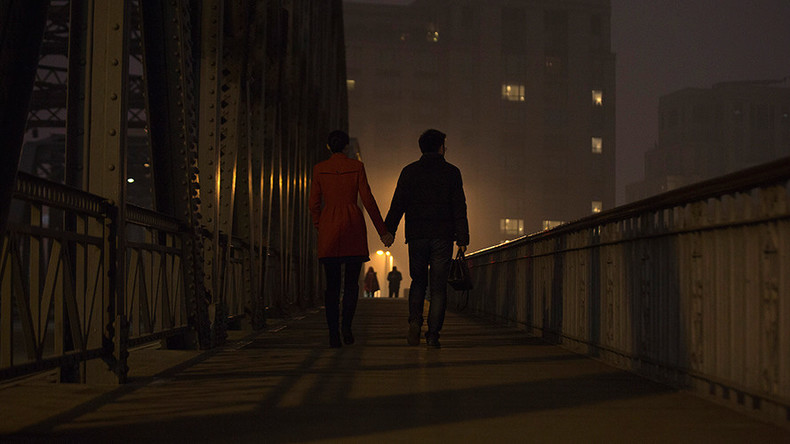 China has released a comic titled "Dangerous Love" that warns female government workers about dating foreigners who could turn out to be spies.
The 16-panel comic, which you can see below, was issued by a Beijing district government on Friday to mark China's National Security Education Day. It is aimed at enlightening its employees on the importance of confidentiality and the laws relevant to it in order to fight espionage carried out by foreign nations.
The comic, which was posted to numerous public bulletin boards, tells the story of a young Chinese civil servant named Xiao Li, or Little Li, who falls for a "visiting scholar researching issues about China" named David after meeting him at "a gathering" organized by "a foreign friend."
Like any classic love story, Xiao Li and David "begin a romantic involvement," and it transpires that Xiao Li works for the "foreign publicity department."
Dapper David asks many questions about what Xiao Li does at work, but she's oblivious to his conniving ways, because "having a handsome, romantic and talented foreign boyfriend is pretty good."
David persuades his new girlfriend to hand over "internal references," which he says will help him "write academic articles." Clever.
This ultimately leads poor Poor Xiao Li to end up in handcuffs while being told by police that her "very shallow understanding of secrecy" had allowed David to abscond with files, as he was, in truth, "an overseas spy." This girl just can't catch a break.
The comic then warns against committing "crimes endangering national security," for which charges can be brought if a person "steals, secretly gathers, purchases, or illegally provides state secrets or intelligence for an organization, institution, or personnel outside the country."
Those convicted of such crimes can be jailed for up to ten years, or for up to life if the circumstances are found to be "particularly serious."
The entire comic can be read through below.
You can share this story on social media: