Skateboarder smashes windshield of $250,000 McLaren which nearly knocked him down (VIDEO)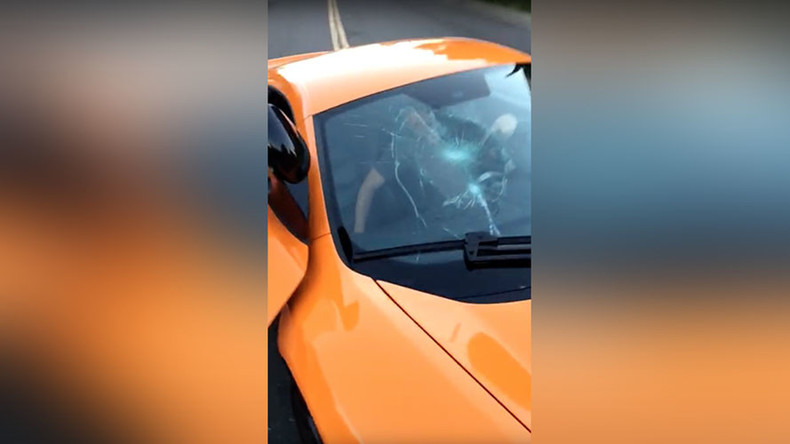 A young skateboarder who was nearly knocked down by the driver of a McLaren got his revenge when he smashed the windshield of the luxury sportscar. It is unclear whether the youngster successfully escaped after the dramatic face-off.
The incident, which happened outside a concert venue, was captured on video by onlooker Paul Gonzo who had been filming the sunset at the time.
The video shows the McLaren running a stop sign. The driver is then heard beeping the horn, followed by the sound of a smash.
While the incident is not clearly visible in the footage, bystanders say the kid fell off his skateboard as the vehicle drove through the crosswalk.
In the next shot the skateboarder is seen fleeing from the scene on foot as the passenger of the McLaren gets out of the car and chases him at great speed down the street.
The video zooms in on the smash while the driver closes the door and takes off.
It's unclear how the incident ended but as YouTube uploader Gonzo wisely noted perhaps the lesson to take away from the dramatic episode is "don't run stop signs".