Badly behaved teachers fight with chairs as Mexico conference busts up (VIDEO)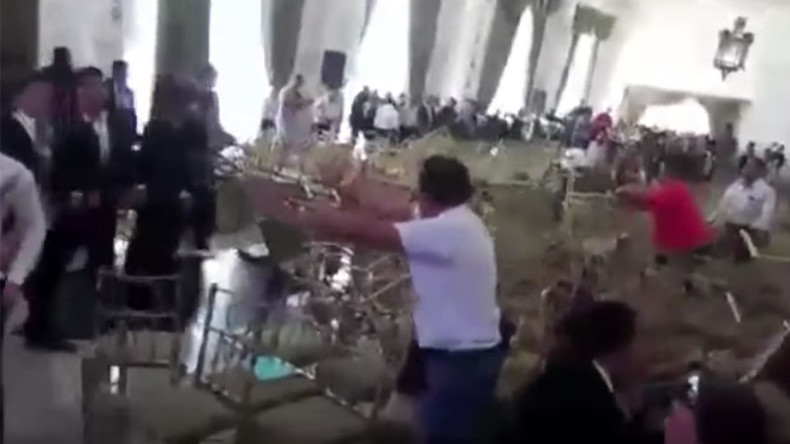 Teachers are known remain professional and calm, but that wasn't the case with the conference in the Mexican city of Zacatecas, which descended into chaos, leaving 15 people injured.
A video captured the moment the fight broke out in the middle of a leadership election involving a number of teaching unions, according to the Daily Mail.
A group of men and women in black suits are seen standing on the left of the hall at a hotel and within seconds, a fight breaks out with the opposite side.
Chairs are hurled across the room as people call for calm. A huge pile up of furniture can be seen in the middle of the room while onlookers move back to avoid getting hit.
Although there are different accounts of what happened, members of the National Syndicate for Education Workers (SNTE) allegedly clashed with the National Coordinator of Education Workers (CNTE) after losing a vote, the Daily Mail reports.
Other reports, however, claimed that private security guards instigated the violence after being hired by the SNTE for the event, news website Zacateca Online said.
Allegations of the guards allegedly bringing electric prods with them to the event have also emerged, despite metal detectors being used on site.
At one point, a teacher who attempted to calm the situation was repeatedly kicked by a security guard.
Police were called to the hotel soon after the fight kicked off and remained there to mediate between all sides.
The event, which took place on Thursday afternoon, reportedly had over 150 police officers present.
READ MORE: Thousands join Mexico City rally in solidarity with protesting Oaxaca teachers