Baby lost in Nice attack chaos re-united with mother after Facebook appeal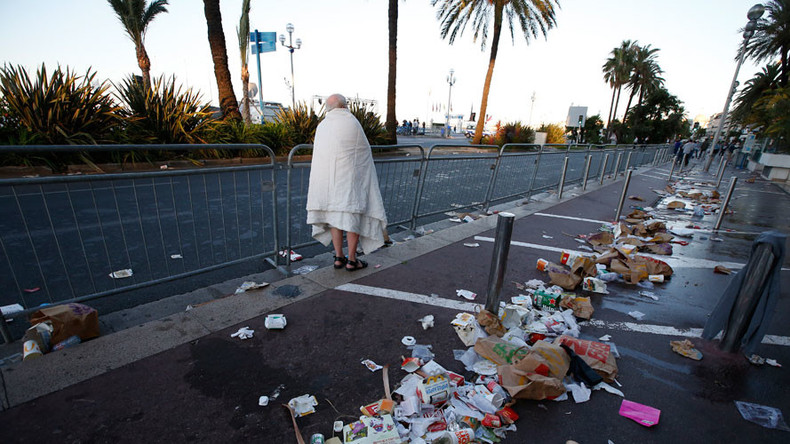 A mother who lost her baby in the chaos of the Nice attack has been reunited with her son thanks to a frantic Facebook appeal.
At least 84 people were killed when a truck was driven into crowds gathered by the seafront to celebrate Bastille Day.
Tiava Banner and Yohlaine Ramasitera, friends of the baby's mother, posted on Facebook that they had lost an eight-month-old child in the aftermath of the attack. "We have lost BB 8 months. Nice friends if you've seen him if you were there if you have collected please contact me!!!" they posted.
READ MORE: France vows to retaliate for Nice attack, extends state of emergency
As the baby's family searched for the child, social media users quickly shared the post and spread the word about the missing baby. One tweet was shared 8,500 times.
One Facebook user said she spoke with the mother who told her that a woman brought the baby to safety and that the family was on its way to pick him up.
She later updated the post to say that the baby was back with his family. "With such a horrible night it is such a miracle that through all the sharing on Facebook he was found!" she said.
"Thank you to everyone who prayed & shared the posts & picture!!"
RT spoke to Banner, who said: "Unfortunately I cannot talk on the phone, I hope you understand. We have indeed found the baby thanks to reposts on Facebook and it worked."
READ MORE: Pic of doll next to dead body becomes online symbol of Nice tragedy
The baby's story is one with a happy ending, but Facebook and Twitter have been filled with appeals for missing friends and relatives in the wake of the attack.
A Twitter account called @findnicepeople has been set up to share photographs of missing people, while the hashtag #RechercheNice is being used to appeal for information.