Over here, Theresa: UK's new PM gets muddled up leaving Downing St (VIDEO)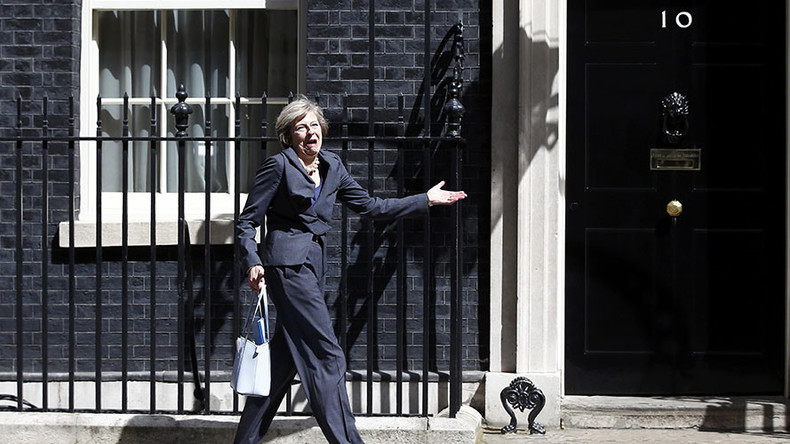 All eyes were on Theresa May as she exited 10 Downing Street after outgoing Prime Minister David Cameron's final cabinet meeting, unfortunately for her, however, she was forced to make a u-turn as she went the wrong direction.
The outgoing Home Secretary laughed off her gaffe, waving to the press. She then walked the other way towards her car but was forced to backtrack again as the media called on her to pose for photos in front of the famous black door.
May's mistake has brought much amusement online.
The awkward incident appears to have made the new Tory leader more relatable to the wider audience, with many empathizing with her.
May will become the UK's second female Prime Minister Wednesday and move into her new residence at 10 Downing Street.
She led tributes to Cameron at Tuesday's cabinet meeting, commending him for leading the country through a difficult period, dealing with a recession and growing terrorist threats.
Cameron in turn said he was "sure our country is in safe hands with Theresa May,"and pledged his full support to her.
He will hand in his official resignation to the Queen Wednesday after his final Prime Minister's questions.
READ MORE: Cameron: A political obituary… PM leaves a legacy of failure and claims of pig headedness