Sex, drugs & 'naked Twister': Georgia mom avoids jail after underage party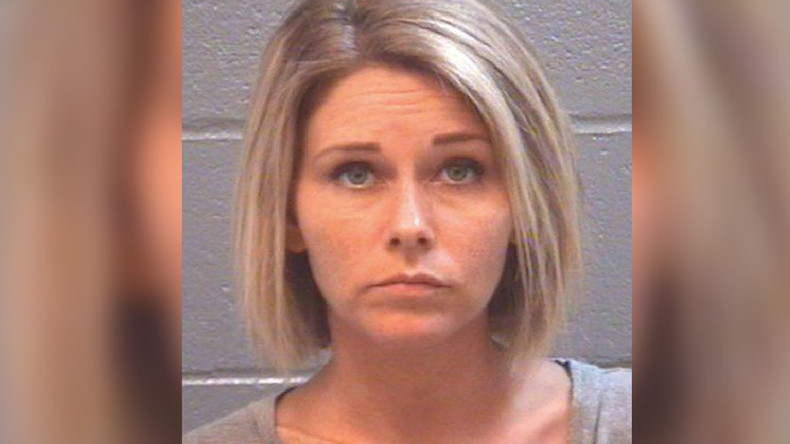 A Georgia mother who performed sex acts during a lewd party with her 16-year-old daughter's friends and provided them with alcohol and marijuana, has avoided jail.
Details of the April 2015 party hosted by 36-year-old Rachel Lynn Lehnardt for her daughter and her friends were revealed in a police report, filed by Lehnardt's Alcoholics Anonymous sponsor.
Lehnardt told the sponsor that four of her children were with their father when her oldest daughter asked if she could have friends over "to party." Lehnardt allegedly replied "Come on, let's party."
The report details Lehnardt's claims that she allowed the teenagers to drink alcohol and smoke marijuana in her home and "divulged that the group of minors and her" played "naked twister" in the living room.
Lenhardt allegedly had sex with an 18-year-old friend of her daughter's in a bathroom, performed sex acts before the group, and languished in a hot tub before passing out.
Her sponsor said Lehnardt claimed she woke up in her bed while being raped by her daughter's 16-year-old boyfriend. She filed no sexual assault charges.
Lehnardt was sentenced to 12-months probation and fined $100 for each of six counts of contributing to the delinquency of a minor.
Following her arrest last year, Lehnardt issued a statement through her attorney claiming "many of the allegations are exaggerated", that she was "extremely remorseful" and was "obtaining professional and pastoral counseling to ensure that this conduct is never repeated."
Lehnardt said she was still a supporter of the Alcoholics Anonymous program and would continue to participate in it.