Take cover, it's raining furniture in Miami (VIDEO)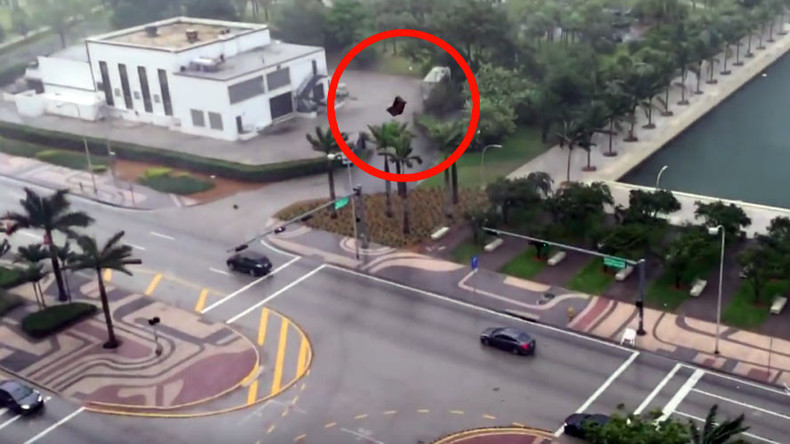 It's raining furniture, Hallelujah! The extraordinary video recorded in Miami, Florida Saturday captures the bizarre sight of an armchair seemingly falling from the clouds, narrowly missing cars on Biscayne Boulevard as it crashes to the ground.
Other outdoor furniture, including two sunloungers, was also captured flying through the sky from the cameraperson's apartment balcony.
Onlookers can be heard laughing and shouting in disbelief as they watch the crazy sight.
The flying furniture was swept up from balconies in the powerful wind, before being dropped along the busy boulevard below.
The video has been viewed more than 110,000 times since it was uploaded on Saturday.
One Youtube commenter joked, "I could use some patio furniture. What's the address?"