CCTV films man tackling woman to the ground in bid to take her baby (VIDEO)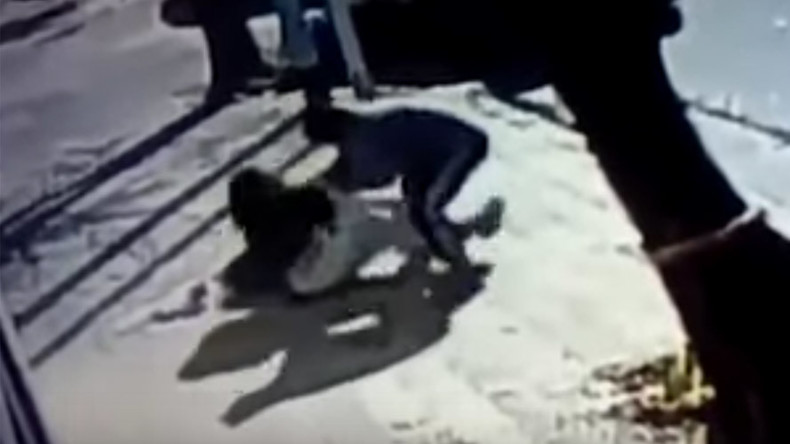 Shocking CCTV footage from Argentina has been released of a man tackling a woman to the ground in broad daylight in an attempt to steal her baby out of her arms.
The footage shows the attacker come up from behind the woman as she walked down a street in the area of Paternal, central Buenos Aires earlier this month and try to snatch her three-month old baby.
The woman struggles to fight him off but is knocked to the ground by her assailant who continues to try pulling the baby from her before grabbing her handbag and the baby blanket and fleeing the scene.
The woman, Irene Cajal, said her baby suffered a bump to the head during the fall but is otherwise unharmed, according to Arg Noticias.
The shocked woman described the horrifying assault, saying, "'I was screaming, 'My baby, no, my baby, no,' but he kept on pulling harder. A neighbor heard my screams and that's why he ran away."
"I think he picked me at random but I really don't know what was going through his head. It was broad daylight and sunny and a beautiful day to go walking," Cajal added.
Cajal highlighted the attack on Facebook and her husband, Boris, obtained the CCTV footage from a neighbor's house in an attempt to identify the attacker, who is still at large.
"My wife is OK physically but this has changed our lives 100 percent," he said.
"How do you get over something like this, a man attacking you from behind and trying to take your child. You can never go out walking at ease again."