Holy cod: India's cult cure for respiratory illness includes swallowing live fish (VIDEO)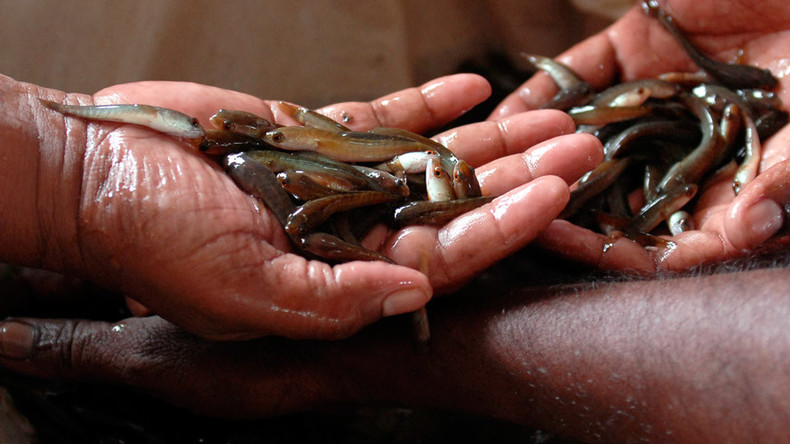 Thousands of people have stepped out for an unusual healing ritual in a southern Indian state, during which asthma sufferers are fed live fish covered in a mystery yellow paste.
While there may be little scientific evidence to suggest that swallowing murrel fish whole can help cure breathing difficulties, a family from the city of Hyderabad claim the mixture to be an amazing cure based on "the wisdom of the sacred sages of ancient India."
Each year, the Bathini Mrugasira Fish festival sees people travel to the state capital of Telangana to be fed the live fish, whose mouth has been stuffed with an unknown herbal concoction.
The fish is provided by Department of Fisheries and the Government of Andhra Pradesh for a small price – equivalent to a few cents per taste.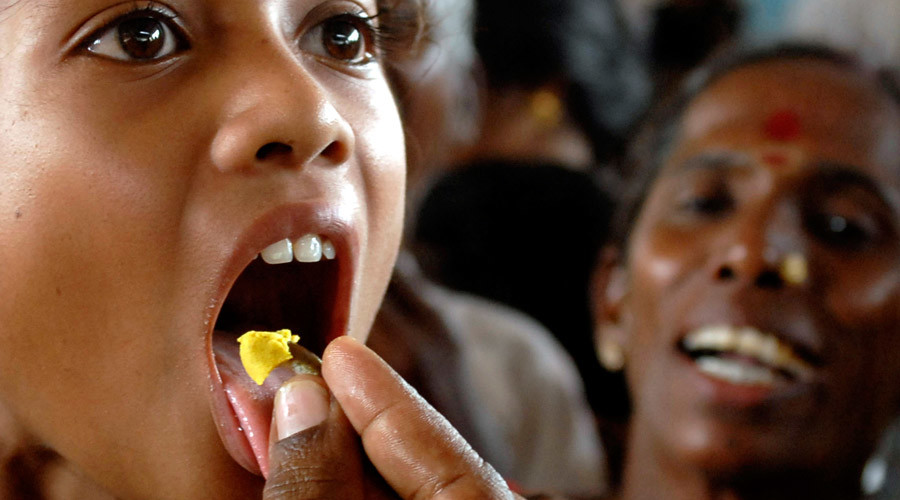 The Bathini Goud family has been organizing the ritual for nigh on 170 years and this year saw 35,000 people take part, The Times of India reports, with a vast proportion of asthma suffers attending the Exhibition Grounds in Nampally.
The Bathini Mrugasira Fish tradition dates back to 1845 when patriarch Veeranna Goud was bestowed the wisdom of a holy man, who passed on a secret herbal remedy.
The story goes that the mystery man told him to provide the fish and herb treatment to asthma patients, with the true ingredients of the yellow paste remaining a closely guarded family secret up until today.
"[The herbs] is kept in the mouth of live murrel fish, 2 to 2.5 inches in size and the same [fish] is slipped into the mouth of each patient," a website for the event explains.
"This fish is slippery, so there is no problem in swallowing it. This live fish travels, wagging its tail and fins, through the throat and negotiates the phlegm congestion, providing a 100 percent cure."
Footage from the event in full flow shows just how serious the tradition is observed, with parents and healers shown stuffing wriggling fish into people's gobs.