'Muslim mapping': Former US city manager wanted to pinpoint locals over terrorism concerns -report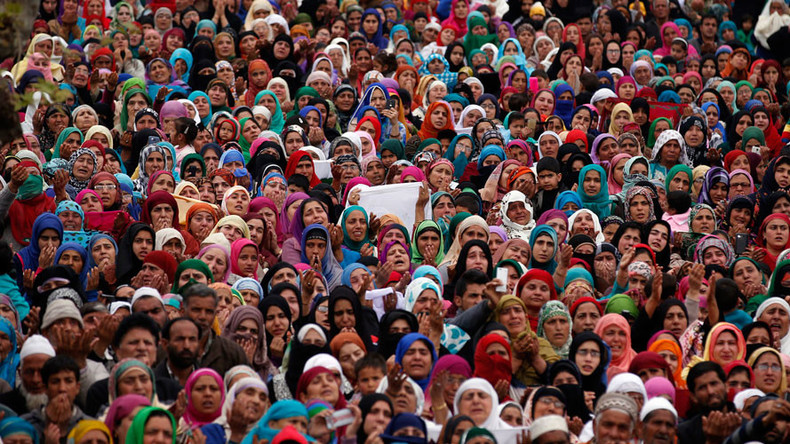 A former city manager in Washington state wanted to map out the exact locations in which Muslim residents lived over terrorism concerns, according to an independent investigation.
The inquiry into James "Donny" Payne was conducted after a complaint about his behavior while interim manager for the city of SeaTac, a city in Washington near Seattle.
An employee emailed the council with complaints of harassment, retaliation and discrimination against Payne in March. Payne was put on forced administrative leave and Michael Griffin, an attorney for a national employment law firm, was hired to investigate his conduct.
READ MORE: Facial profiling: Israeli start-up says its tech can detect terrorists from just looking at a face
Payne resigned on April 6 after less than three months in the role. His appointment to the position was contentious from the start, as he had no municipal government experience and the job wasn't advertised.
Griffin's investigation found the complaints were well founded and that his conduct raised other alarm bells, specifically his plans for a mapping database of Muslim residents and an 'Americanization' programme, SeaTac Blog reports.
"Mr. Payne stated an interest in knowing with a great deal of specificity (to the neighborhood, house, and even person) where Sunni and Shiite Muslim residents lived," the report noted.
Payne claimed the "tactical map" of Muslim residents from census data would be useful "in case he needed to go into the neighborhoods to 'make the peace'" .
The report also notes that Payne used the recent attack in Brussels as an example to support his terrorism concerns .
"Mr. Payne's concerns about Muslims committing acts of terrorism seem to be the main motivation for his geographic-information systems mapping request," Griffin concluded.
Payne also allegedly discussed concerns about Somali and Eritrean communities, the Ferguson Missouri conflicts and "radicalized Muslims" with SeaTac's police chief, according to the report.
"He seemed fixated on social unrest," Griffin wrote.
However, Payne refuted the findings and labeled the report a "hatchet job".
"I was trying to provide good governance to a diverse population," Payne said.
"And this is what is so outrageous to me: Because it was a white male asking for this information, suddenly people jumped to the conclusion that I must be out to get certain people. I'm deeply offended by that," he told The Seattle Times.
He claimed conversations he had with other employees were being spun to create the impression he's against diversity.
And today's front page of the Seattle times has report on resigned SeaTac city manager was trying to profile Muslims https://t.co/3n1avNOi6o

— Omar Ibrahim (@omayak) May 24, 2016
Local resident Jamal Ahmed told The Seattle Times "it's a frightening thing, not just for Muslims living in SeaTac, but anybody."
"All of this was so twisted and perverted and extremist and radical," local resident Vicki Lockwood said. "It just makes my skin crawl."