'Russian Oak': This bodybuilder looks like Arnie Schwarzenegger in his best years (PHOTOS)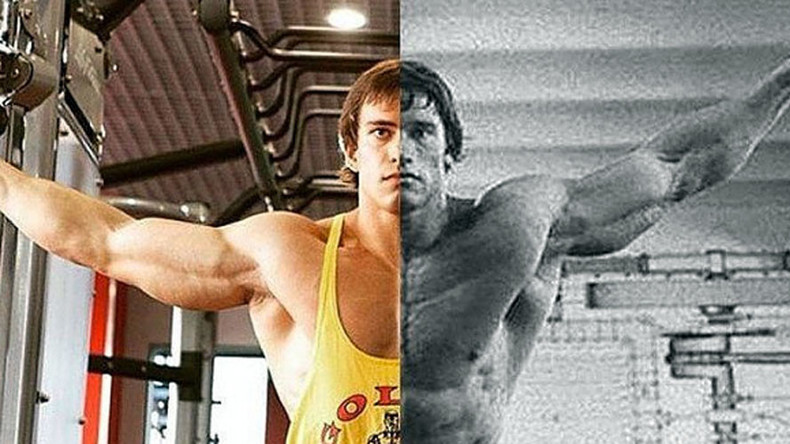 Missing young Arnold Schwarzenegger and his muscles? Take a look at this Russian bodybuilder who looks strikingly similar to the Terminator in his twenties.
Russian bodybuilder Anton Ryskin from Moscow even took the nickname "Russian Oak," apparently in homage to Arnie's moniker, the "Austrian Oak."
Here are a few pictures from Anton's Instagram account.

It's hard to deny the similarities between Arnold and Anton: they share the same body type, style and even facial features.
Anton even bought a Gold's Gym T-shirt to recreate The Oak's classic look.
Anton's numerous (mostly female) followers are actively liking his photos from gym and bodybuilding competitions, and even suggest that the Russian Oak may one day play the Terminator.