Leicester City fans swarm A&E, hospital begs patients to stay home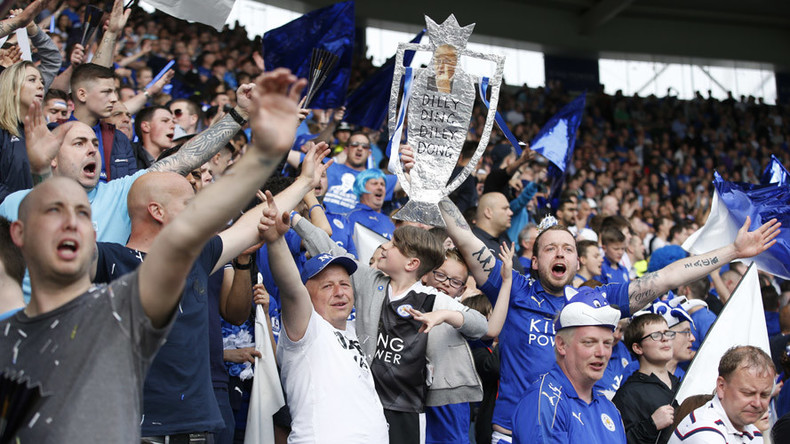 In what may be the least surprising news of the day, enthusiastic Leicester fans have overwhelmed their accident and emergency department – and the rush shows no sign of abating any time soon.
Leicester Royal Infirmary reported receiving double its usual number of weekend patients after the foxes beat Everton at home 3-1 on Saturday. Hospital staff have pleaded with those who don't need emergency care to seek health advice over the phone.
"Last night and this morning we have seen twice as many patients in our emergency department than we would normally on a Saturday night and Sunday morning," said a statement from the University of Leicester Hospitals NHS Trust.
READ MORE: Leicester's Premier League title win sparks wild celebrations
"We expected it to be incredibly busy this weekend and have the necessary plans in place to safely treat our patients."
The drain on A&E resources is, of course, down to the many alcohol-related injuries since Leicester City shocked everyone by clawing back from relegation to win the Premier League for the first time in 132 years.
Fans couldn't quite believe their luck and have been more or less celebrating continuously all week.
Incredibly, the celebrations are far from over. The Leicester City parade to officially commemorate the team's success is being held on May 16th, the day after their final match against Chelsea.
Hospital staff – you have been warned.