See you later: Gator caught trying to ring doorbell (VIDEO)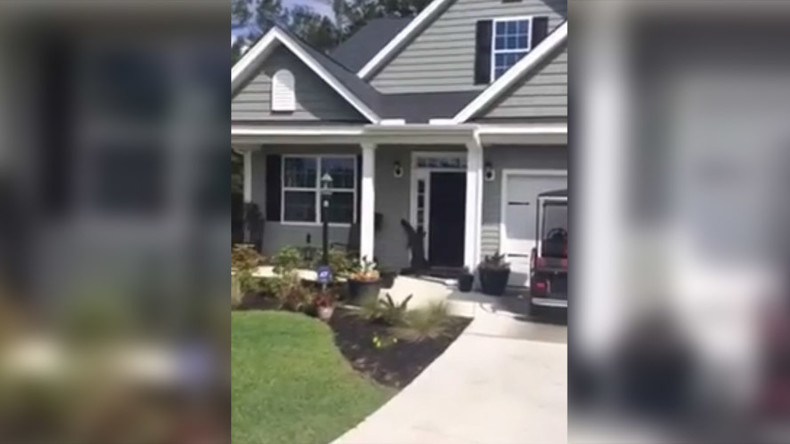 If you think alligators are pretty scary just hanging out by a pond or river, then we have some bad news. They're now trying to get into your house – by ringing the doorbell!
A video recorded in Moncks Corner, South Carolina on Monday shows an alligator climbing up the frame of a house's front door, apparently trying to ring the doorbell.
The gator was spotted and videoed by Gary Rogers, who was out walking his dog when he noticed the reptile wandering around the neighborhood.
Luckily homeowner Jamie Bailey wasn't at home when the alligator visited.
Bailey told ABC News that she "thought it was a joke" when a neighbor rang her at work to tell her about her unexpected visitor. Bailey thinks the gator might have been attracted to her house because of her dachshund dog inside.
"I don't know if the alligator was trying to get to him or not," she told The Post and Courier, adding that the gator had left scratches in the woodwork.
While alligators ringing doorbells is a new phenomenon for residents of Moncks Corner, it's not uncommon for the large reptiles to be seen wandering around the area seeking out partners during mating season, according to the newspaper.
The alligator is apparently still at large, although he did manage to make his way into nearby woods.