Fatal misclick: Indian teen shoots himself in head while taking selfie with father's gun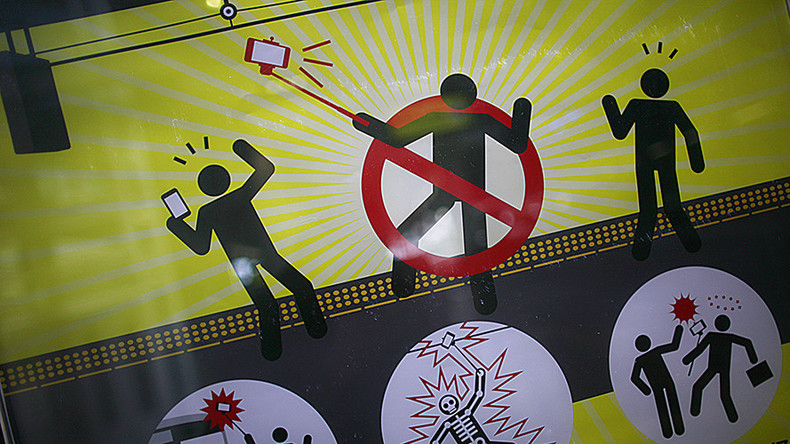 An Indian teenager, posing for a selfie with his father's .32 revolver, has died after mistakenly pulling the trigger of the gun instead of clicking the camera button on his mobile phone.
The tragedy reportedly brings the number of selfie related deaths in India to at least 11 this year.
Ramandeep Singh, 15, from Pathankot in Punjab, was posing for a photo with his sister, pointing the .32 bore revolver at his head when he made the fatal error on Friday.
Singh was taken to a hospital in Ludhiana, with the bullet lodged in his head and died there Sunday.
The revolver belonged to Amandeep's father Gurkirpal Singh, a property dealer, according to Pathankot Deputy Superintendent of Police (City) Manoj Kumar.
"As per statement given by his father, Ramandeep sustained bullet injury while taking selfie with a revolver and the shot got accidentally fired," the Deputy Superintendent told The Indian Express.
Kumar confirmed the teenager's death, Sunday, and said a postmortem will be carried out in a civil hospital in Pathankot, according to The Tribune.
Singh's death is the latest in a craze of selfie-related deaths and injuries that have hit India.
READ MORE: Selfie-absorbed: Indian man quits job to train for selfie world record
India has the highest number of people who have died while taking selfies, according to AP. More than half of the 27 deaths that occurred while people snapped themselves last year took place in India.
Earlier this month a man was gored by an elephant in the southern state of Kerala as he tried to take a picture with it and two youths were ran over by a train in the northern city of Varanasi as they tried to take a selfie on the tracks.
A similar incident took place in February in South India, where one teenager died on the tracks.
While two college students drowned in a dam in February in the western region of India after one of them fell in during a selfie and the other tried to rescue his friend.
READ MORE: Selfie-inflicted: India cracks down on dangerous photo fad
The most common selfie-related fatalities in India appear to be as a result of falling, drowning or being hit by a train.
Authorities in Mumbai introduced 16 'no selfie zones' the same month to try tackle the dangerous fad.