Selfie-absorbed: Indian man quits job to train for selfie world record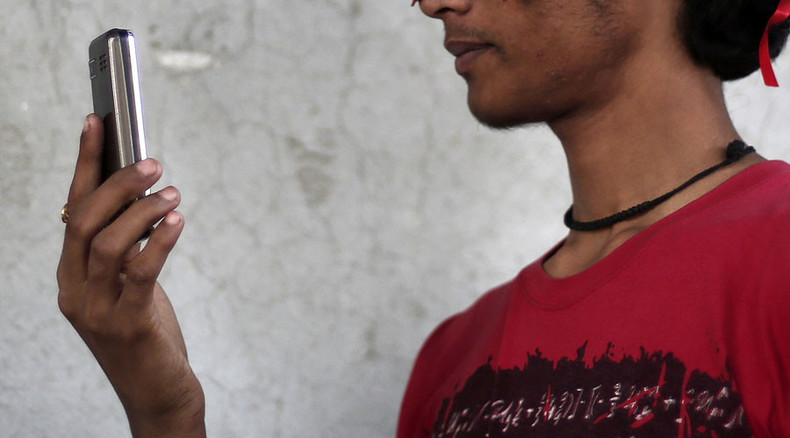 Taking a good selfie has apparently become a modern world craze, with many not wasting a day without snapping one. One Indian man has even quit his job at a hospital to master the art of taking selfies, aiming to break the world record.
Bhanu Prakash, 24, was inspired by the achievements of Dwayne Johnson, who took 105 selfies in three minutes.
"Selfies aren't just a girl thing. Boys click selfies too," says Prakash, who's aims to take 1,800 selfies in an hour at a city mall in Hyderabad on September 18.
The world record currently belongs to American football player Patrick Peterson, who managed to take 1,449 selfies in an hour.
Prakash is so serious about his dream that in order to train more he quit his job as a research assistant.
He regularly exercises his hands and wrists, and is also capable of holding his phone up for hours on end.
Prakash says that so far his personal record already stands at 1,700 selfies in an hour, but he aspires to stretch that number to a whopping 1,800.
His family, although apprehensive at first, now support his unique dream. Apparently, it's worth a shot (or 1,800).
READ MORE: Texas teen kills himself while taking selfie with gun