Selfie-inflicted: India cracks down on dangerous photo fad
Published time: 25 Feb, 2016 17:14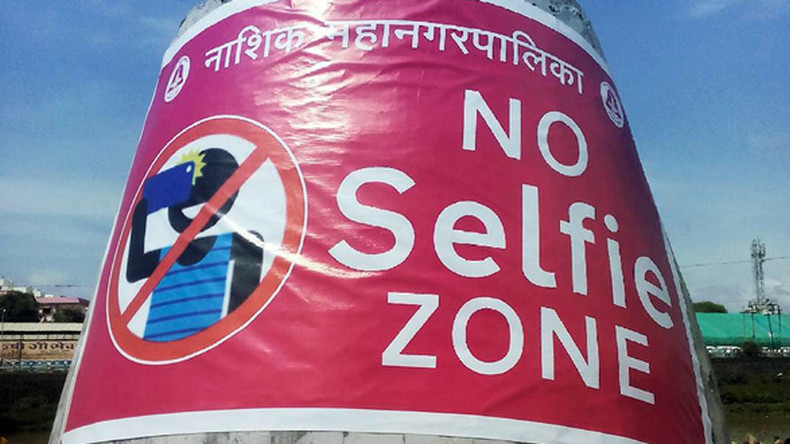 Tourists in India face being nabbed by the long arm of the law the next time they try to take a photo of themselves, after authorities rolled out 16 'no selfie' zones across the city of Mumbai.
Fans of the selfie, where smartphone users turn the lense on themselves, will face a fine of US$18 if they put their own lives at risk by snapping a picture near a dangerous location.
According to AP, the unusual health and safety measure comes following a spate of selfie-related deaths in the country.
Since 2014, 19 people in India have reportedly died while trying to take the perfect self portrait.
The no-go selfie areas are said to be around coastal areas and viewpoints which do not have safety railings.
No selfie signs are already in place at a number of tourist attractions around the country, including Mehrangarh Fort in Jodhpur, northern India.
READ MORE: Selfish selfies cause animal cruelty, death
Now a global phenomenon, the selfie has spread like wildfire, with political figures and celebrities fueling the craze.
Last year, Russian police issued safety advice to "remind citizens how to behave so that a selfie does not become one's last".
READ MORE: 'Selfie safety': Interior Ministry launches major education campaign after fatal incidents

The safety guide warned against striking a pose in places which might result in death, like railway lines, rooftops, and near wild animals.
It came as 10 deaths in Russia were linked to the smartphone craze.