Baby baboon finds solace in doppelganger soft toy after mother's rejection (VIDEO)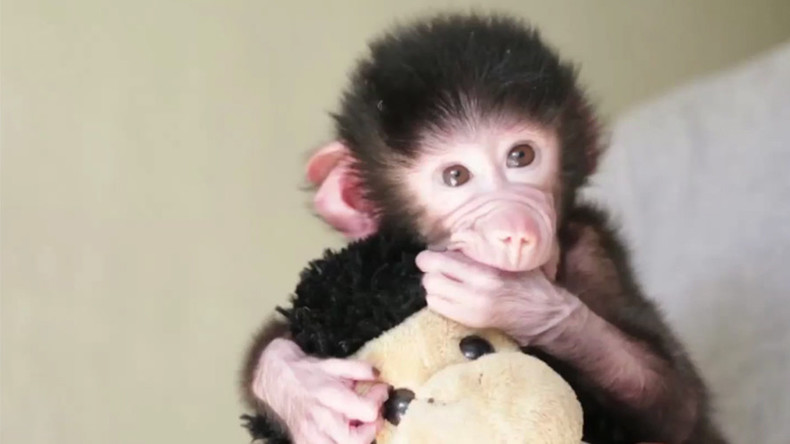 Staff at India's Mysore Zoo were forced to step in to raise a newborn baboon when his mother rejected him.
The 16-day-old hamadryas baboon sought comfort in a cuddly doppelganger, which he held fast to while being filmed at the Karnataka-based zoo Wednesday.
Considered sacred by the ancient Egyptians, baboons are found in north-eastern Africa as well as parts of the Arabian Peninsula.
It's the first time Mysore zookeepers will hand-rear a baboon, says chief vet Dr. Ramesh.
READ MORE: Record breaking: Pig hearts stay alive in baboons for more than 2 years
Staff waited for his mother to show an interest in her baby for two days before deciding to bring the young animal to the zoo hospital to rear him by formula milk.