India bans animal testing on soaps and detergents, protecting rabbits, mice, & guinea pigs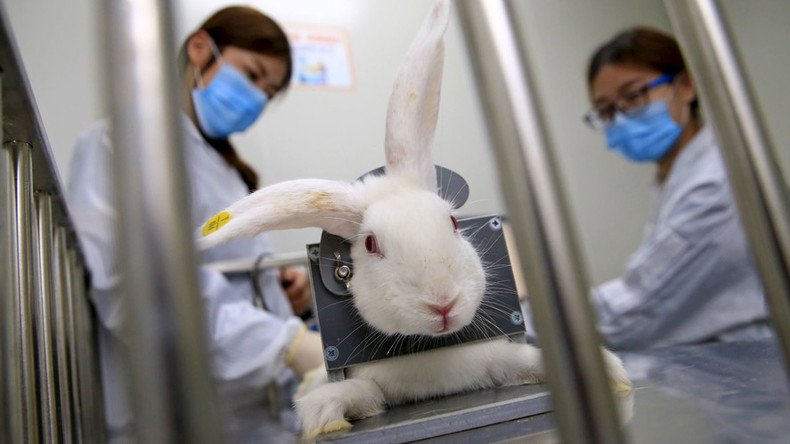 Animal rights campaigners had claimed a huge victory in India after the country's government confirmed a ban on using animals in tests for soaps and detergents.
PETA India organizers said they received a document issued by the Animal Welfare Division of the Environment Ministry, confirming the prohibition of animal testing for many household products in India.
"Consumers will be delighted to know the production of soaps and detergents manufactured in India will not involve harming rabbits, mice or guinea pigs," Dipti Kapoor from PETA India said, according to the India Times.
The animal rights organization submitted a Right to Information request and was then sent a circular from the Committee for the Purpose of Control and Supervision of Experiments on Animals (CPCSEA), who said manufacturers and industry associations were prohibited using animals in tests of soaps and detergents.
Products manufactured abroad and imported to India won't be affected by the ban. PETA said over 2,000 companies worldwide have, however, stopped testing on animals in favor of more humane methods.
Global companies such as Procter & Gamble, Unilever and L'Oréal continue to manufacture goods tested on animals in India, PETA maintains.
READ MORE: Shocking video of python eating puppy infuriates Twitter (VIDEO, GRAPHIC)
The method of testing has been a long battle for campaigners who say the practice is cruel and outdated. Many animals are forced through painful trials in labs with toxic chemicals dripped into their eyes or forced down their throats in some cases.
You can share this story on social media: