'Fire tornado' forces Canadian to plunge into lake (VIDEO)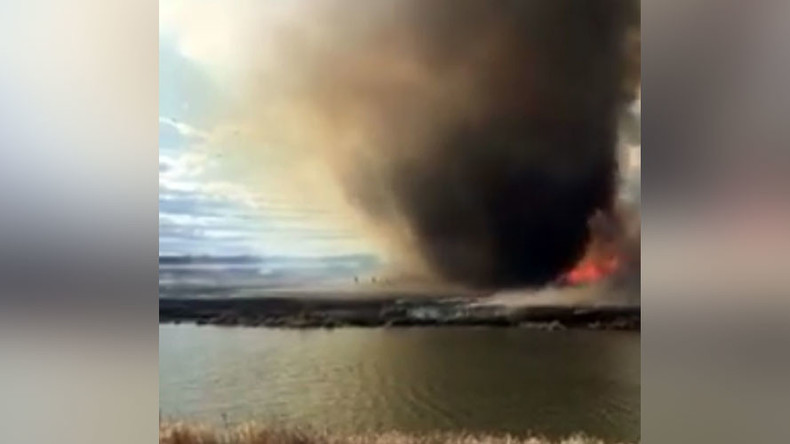 One of Canada's bravest was forced to 'go jump in a lake' after a so-called 'fire tornado' whipped up while battling a blaze.
The St Albert Fire Department posted video Saturday of the Thursday incident which shows the dramatic moments when Vincent Pashko got too close to flames.
Acres of land near Big Lake were burned after a campfire "got out of hand," reported CBC News.
After a surge of wind caused a twister of smoke and flames to form, the situation became "extremely dangerous" and emergency services were forced back. Pashko had no choice but to jump into the nearby Sturgeon River, which he refers to as a lake, to protect himself.
"I turned around and I just seen a big wall of ash coming towards me," Pashko told CBC. "I turned away from it and I knew that the lake was south of me so as it hit me I could feel the heat impinging on my shoulders and the back of my neck and ears so I just kind of ran to the lake, dunked myself in and cooled myself off."
Pashko was treated for minor burns as a result of the fire, but was released from hospital Friday.
"I was really lucky. It's just one of those things," he said.