Watch Kremlin Regiment demonstrate exemplary marching skills (VIDEO)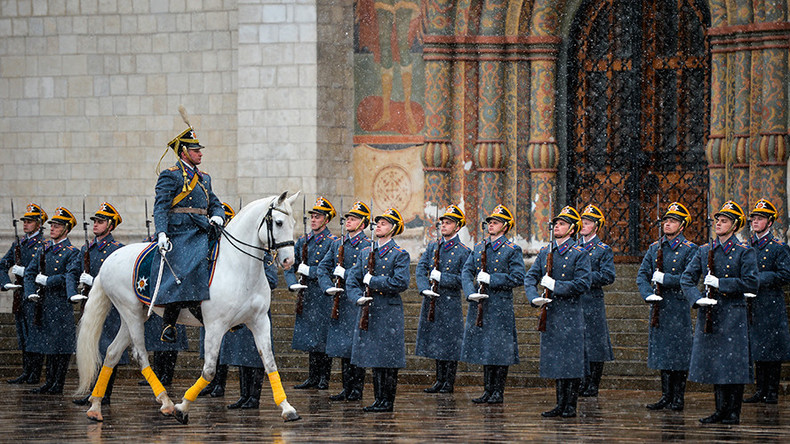 Russia's Presidential Regiment has held its first tattoo of 2016, with the troops displaying their impressive marching skills inside the Kremlin.
The event at Kremlin's historic Sobornaya Square on Saturday gathered a huge crowd despite rainy weather in Moscow.
The Presidential or Kremlin Regiment is marking its 80th anniversary this year.
The special unit was created to provide security for the Kremlin, government officials and treasures hosted by the medieval fortress in the heart of the capital.
The regiment, stationed in the historic Kremlin Arsenal, also maintains a guard of honor at the eternal flame of the Tomb of the Unknown Soldier.