Liverpool wheelchair fans 'miracle cure' jokes set straight by disability charity (VIDEO)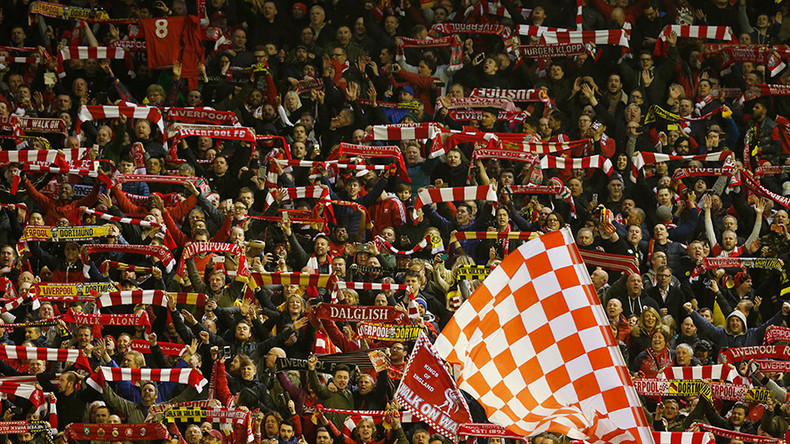 The mocking of the 'miraculous healing' of disabled Liverpool supporters who leaped to their feet while celebrating their side's last gasp winner against Dortmund has been rounded on by a UK disability charity.
A video posted on social media after the amazing Europa League comeback appeared to show a group of Anfield supporters leaping out of their wheelchairs in celebration at Liverpool's final goal.
It led a number of people to suggest the quarter final fight back may not have been the only supernatural event to have taken place on Merseyside.
Some comments on Twitter implied, many jokingly, that the group of ecstatic fans had somehow been cured of a walking disability in a Christ-like miracle.
However, UK children's disability charity Whizz Kidz has pointed out to smartasses on Twitter that "'Wheelchair user' does not mean 'paralysed.'"
"Some wheelchair users can stand up. Some can walk. Being able to get up out of your wheelchair certainly doesn't make you a 'benefit cheat.'"